Wheels – Newman X Duke X Sapim
6. Dezember 2019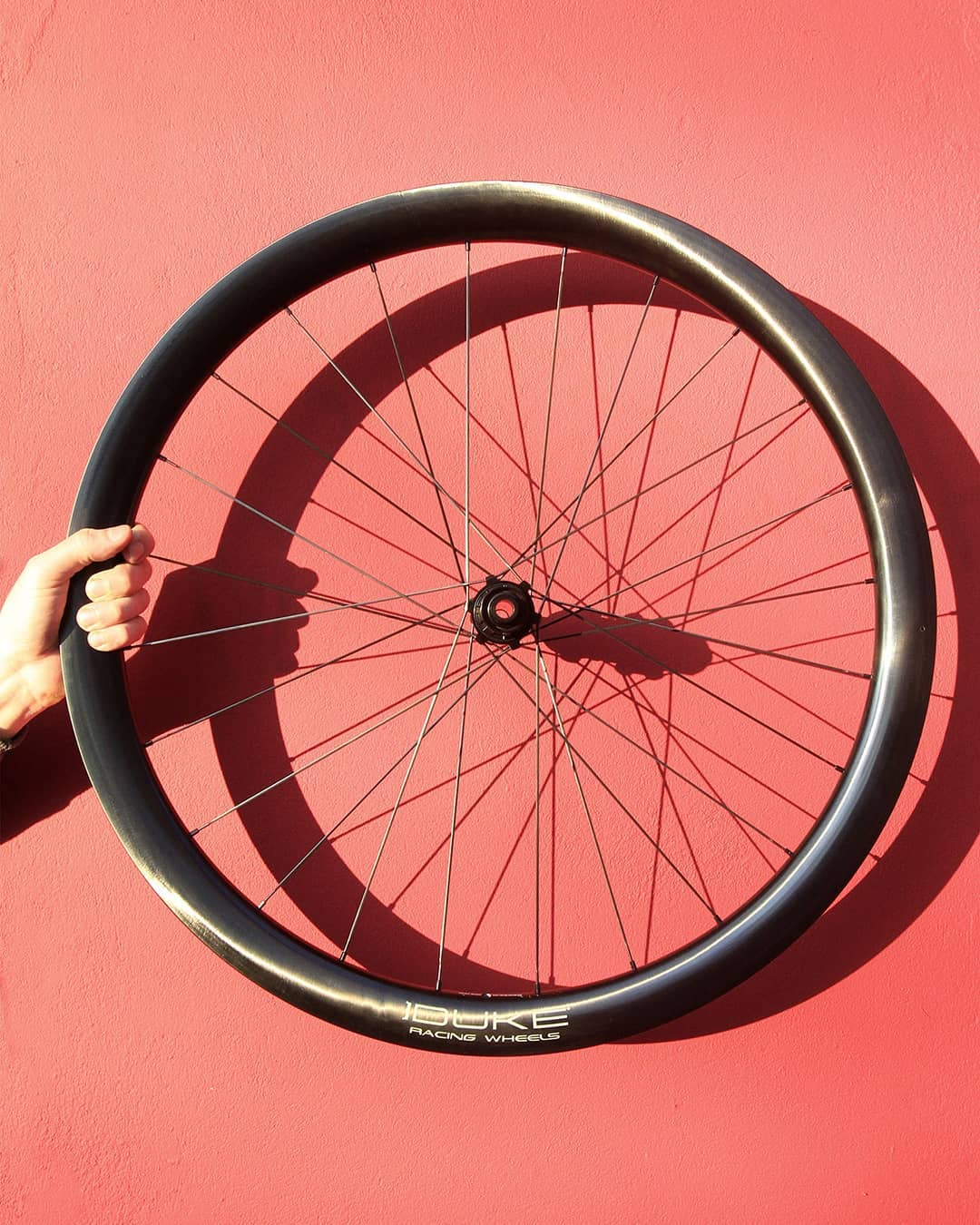 Sebastian dropped by asking for an upgrade for his roadbike wheelset  which he also could ride on his cyclocross bike during the off-season. So we build him this sweet looking @duke_racingwheels Baccara C42 SLS2 asymmetrical Disc rims around @newmencomponents straight-pull road hubs. The internal width of 21mm will carry a smooth rolling 25c on-road tire […]
Brother Cycles Mehteh
15. November 2019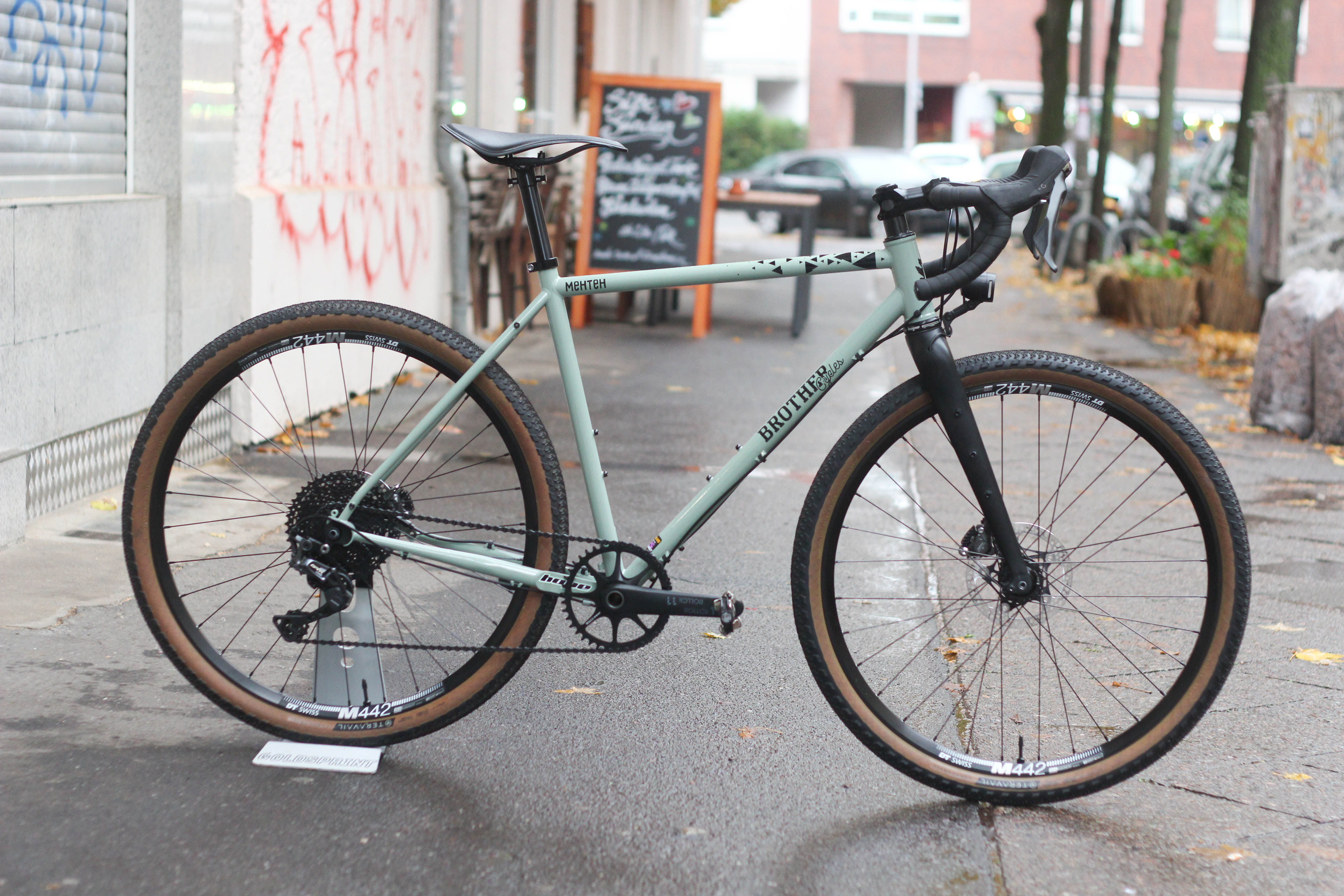 Our mechanic got himself a brandnew Brother Cycles Mehteh and absolutly loves it! With handbuild wheels made with Hope Techology Pro 4 rear hub and Shutter Dynamo hub laced to 650b DT Swiss M442 with Teravail Cannonball tyres 650b x 47, a 1x 11 Shimano GRX drivetrain combined with a beautiful Veloci Cycle crankset, Goldsprint […]
Canoyn Speedmax AL F8 – Nadine
8. November 2019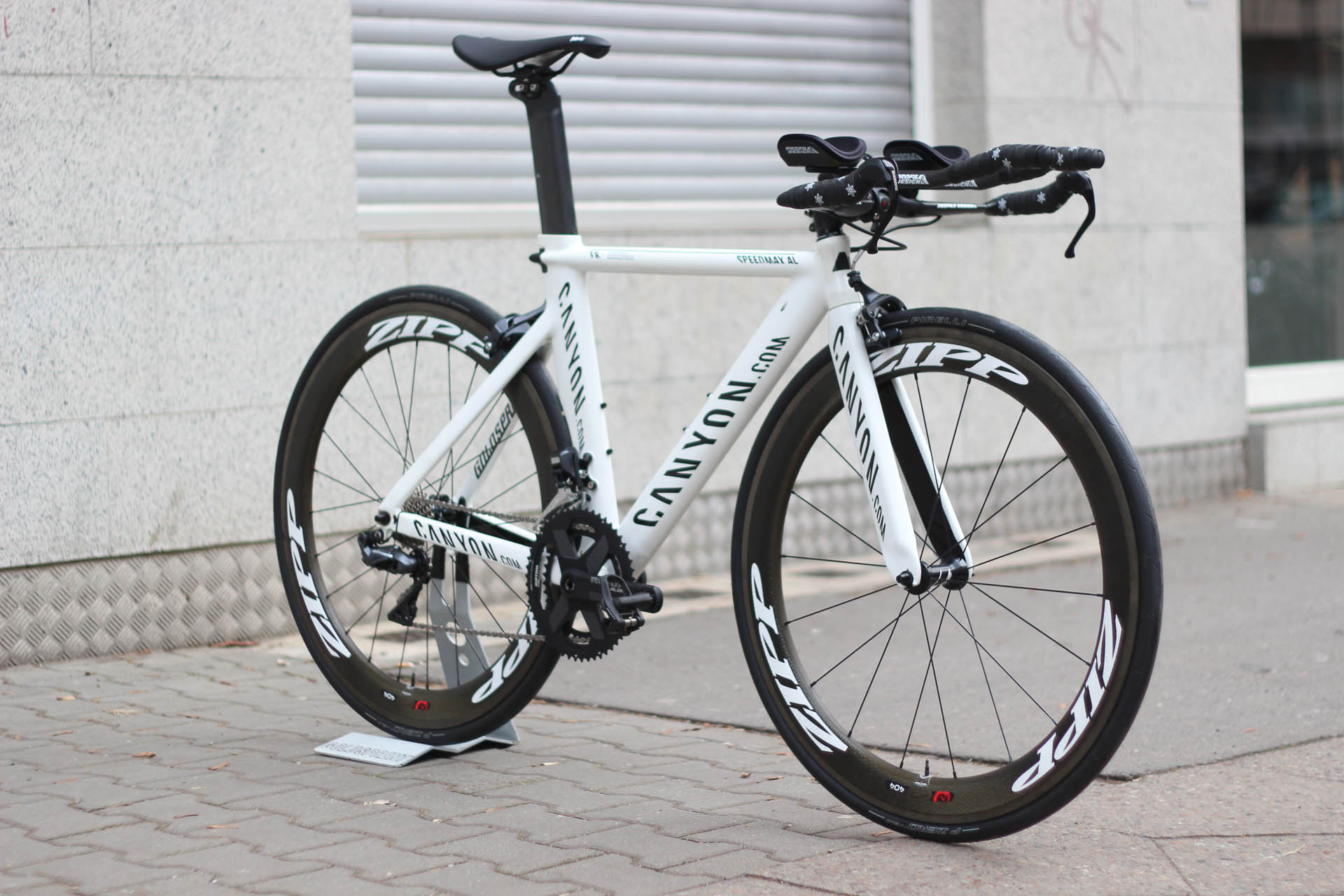 This 2011 generation Canyon Speedmax got an complete overhaul by us. The triathlon / time machine was updated in close cooperation with Diagnose Berlin to meet Nadines requirements (and no, the seatpost wasnt yet adjusted). We updated the bike with an complete Shimano Ultegra Di2 groupset with a short Rotor Adlhu crankset , a Profile […]
Schindelhauer Hektor – Kevin
29. Oktober 2019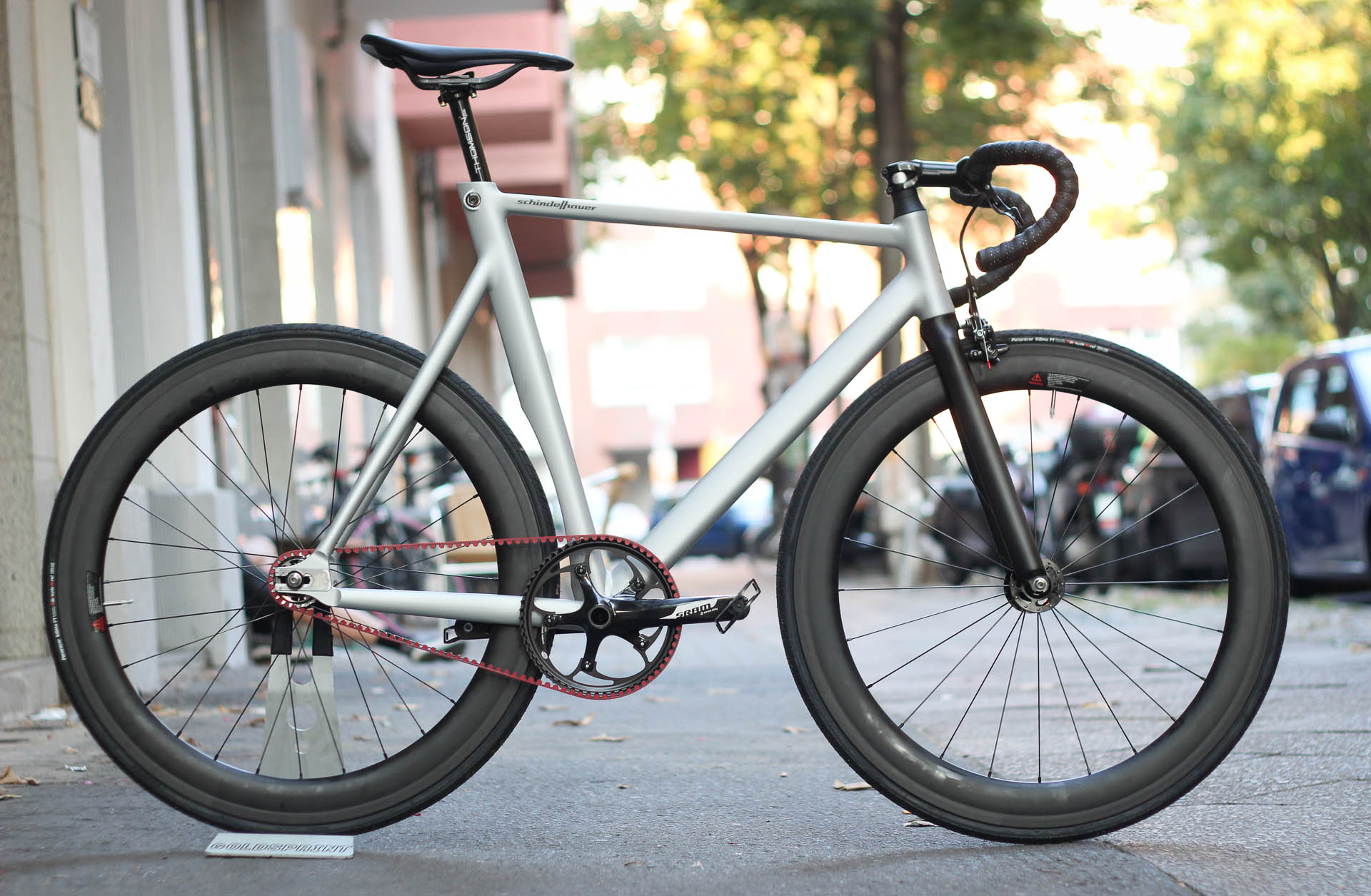 Another blast from the past we havent shown yet. Kevins Schindelhauer Hektor racing machine with Goldsprint C60 carbon rims, Ridea track hubs, Thomson seatpost and stem combined with 3t handlebar, red Gates Carbon drive, Schindelhauer pedals (who got some nice red Zlda straps later). Light and fast…
Litespeed Road
22. Oktober 2019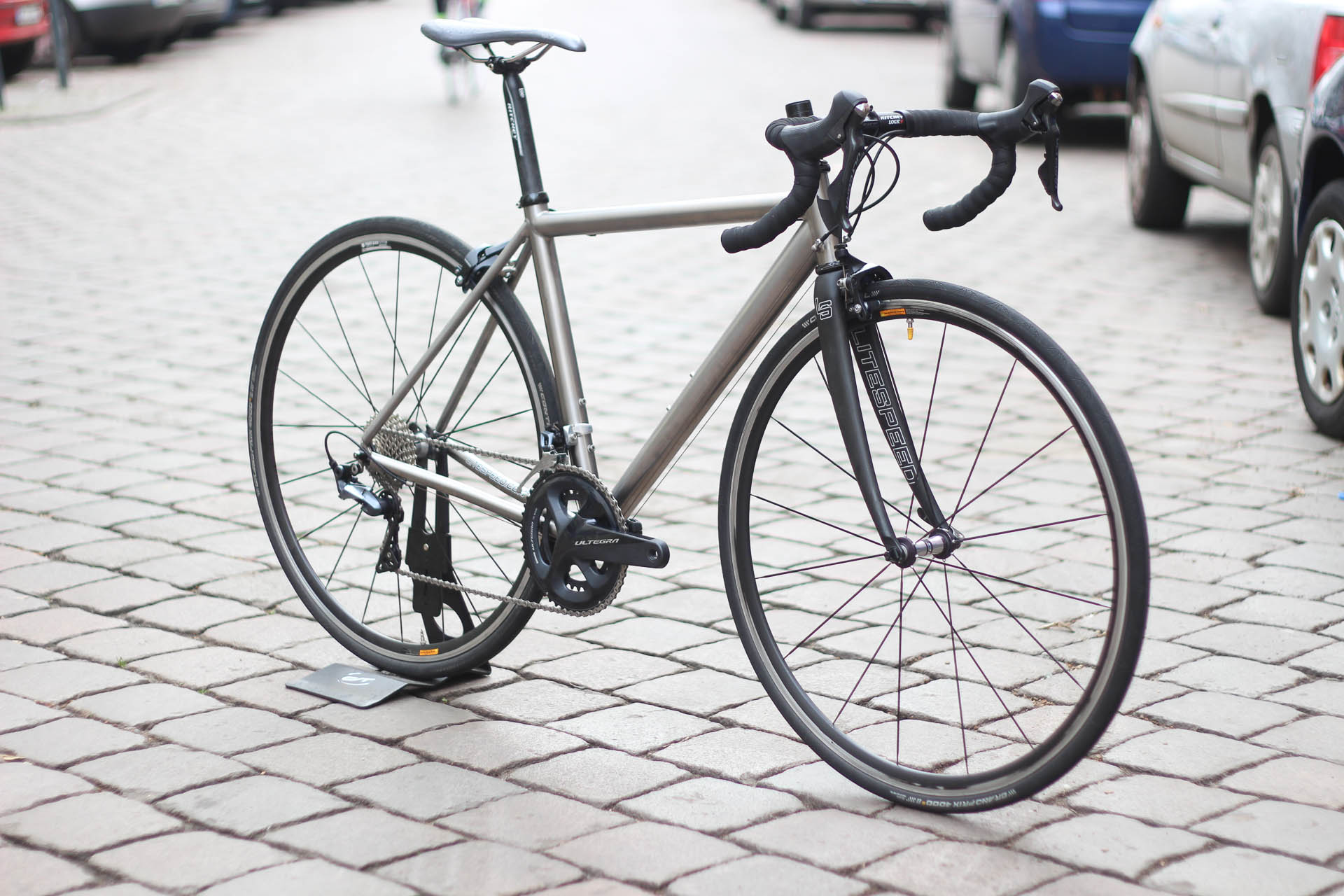 A while ago we had the pleasure to rebuild this beautiful Litespeed titanium road frameset with new Shimano Ultegra parts, Ritchey components and Cane Creek 110 headset. We rebuild, upgrade and service all road bikes in our workshop! Just drop by if you have a new project in mind!
Cinelli Vigorelli – Daniel
7. Oktober 2019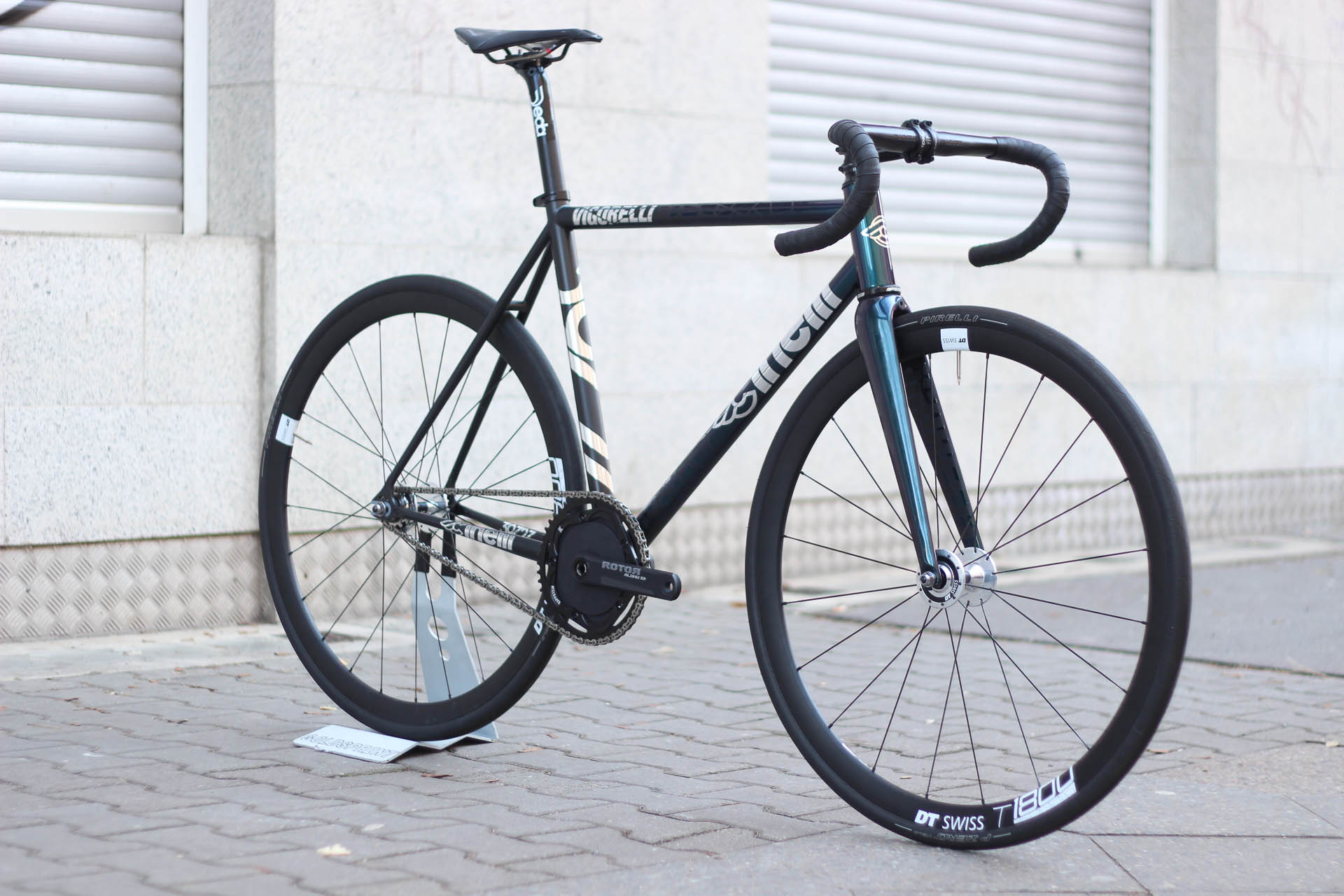 This awesome Cinelli Vigorelli was repainted and looks even better when you see it yourself. Build with DT Swiss T 1800 track wheels, Rotor track crankset with Kappstein chainring, Deda components and Pirelli racing tyres. What a beast!
Goldsprint – 13 Classic – Katharina
26. September 2019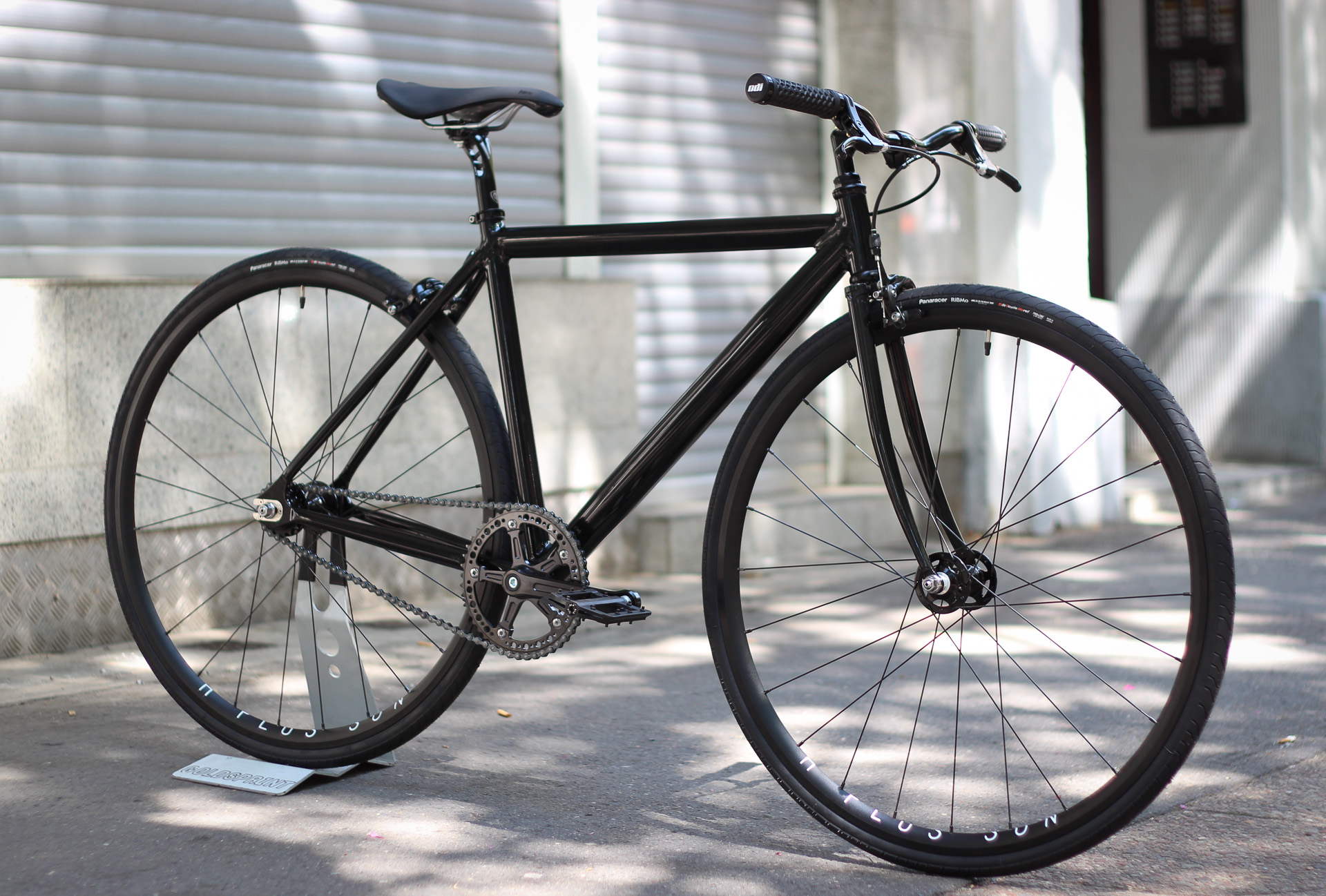 Going through our archive we found this Goldsprint 13 Classic we forgot to show to you. A XXS 13 Classic singlespeed build with Halo TK Track hubs laced to H+SON Archeytpe rims, Goldsprint Classic Pista SL crankset and all black parts for a wondeful clean look!
Shop closed on Saturday 31.08.2019
29. August 2019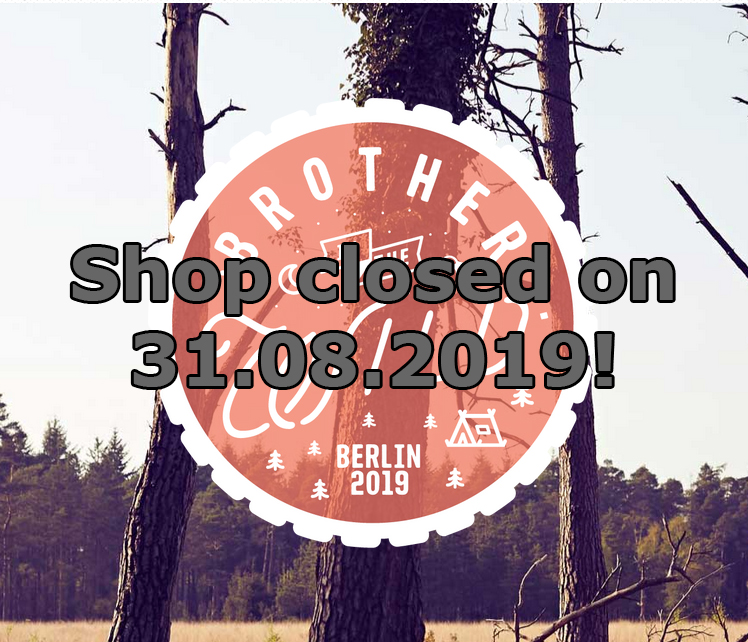 Sorry for the short notice, but we are low on staff right now and will have to close our shop on Saturday, 31.08.2019 due to the Brother in The Wild Berlin Event! We hope to see a lot of you at the Event ! Sorry for any inconvenience caused!
Brother Cycles Allday – Irina
7. August 2019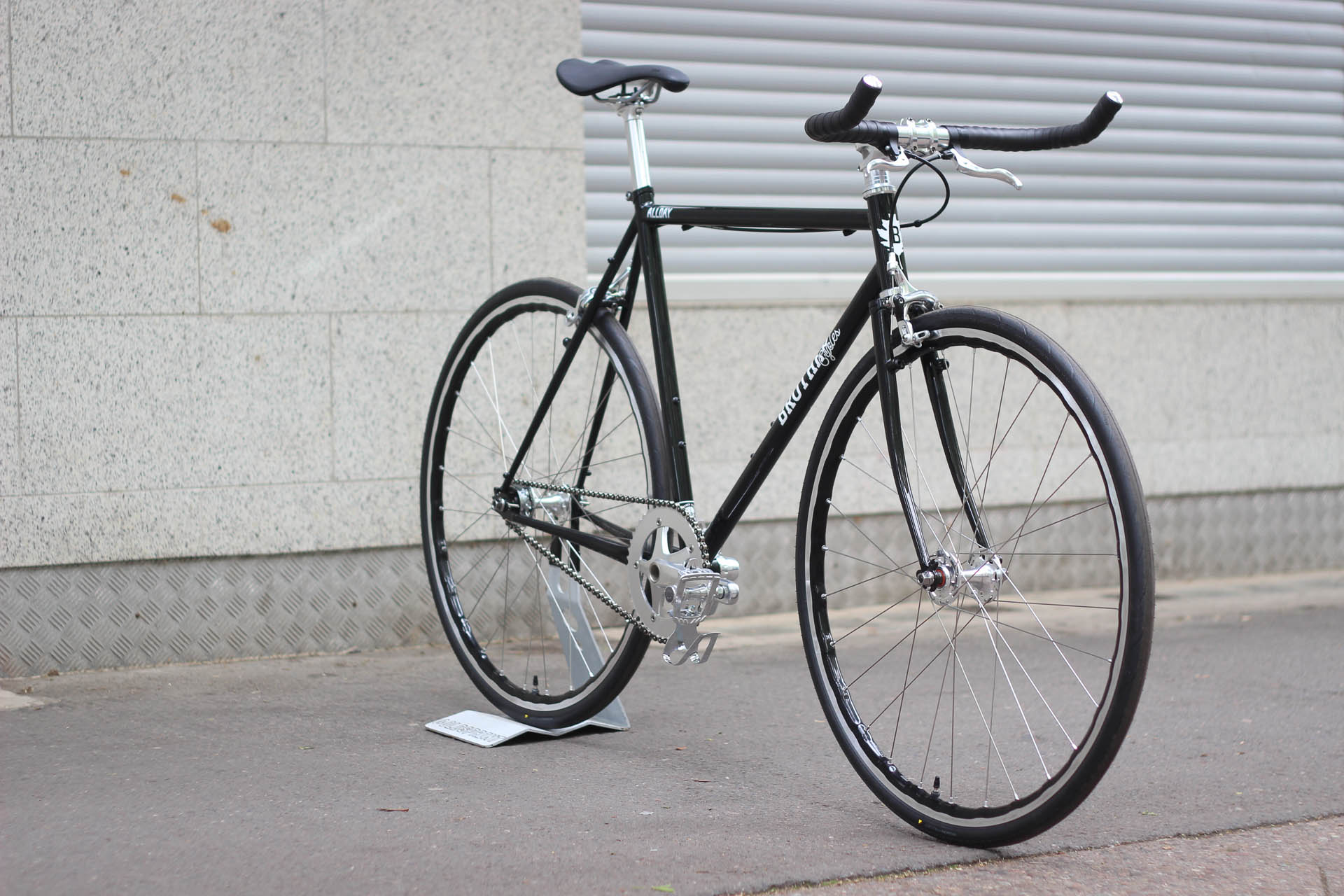 The new 2020 Brother Allday is as versatile as it is beautiful. With new canti studs giving more options for various builds from street to cyclocross. For Irina we made it a slick Singlespeed Bike with classic silver parts and Bullhorn bar to rush the streets of Berlin.
Brother In The Wild Berlin – 31.8 -1.9.2019
24. Juli 2019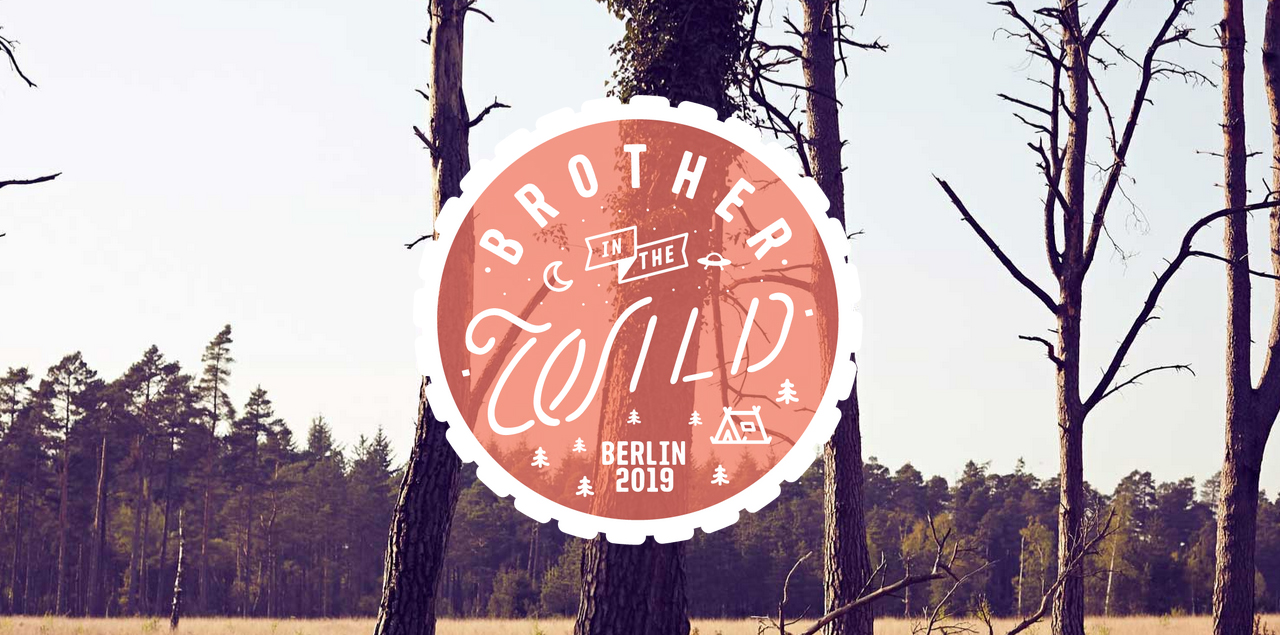 We're very excited to announce a new European Brother in the Wild date – this time The Gentle Jaunt is partnering with the good guys at Brother Cycles. The event will be a 2 day ride and 1 night campout starting and finishing at the Gentle Jaunt shop in Friedrichhain, Berlin. The route will take […]