SHOP CLOSED – 14.08 – 19.08.2018
5. August 2018
Da wir auch dieses Jahr am Bombtrack Groundwork Event teilnehmen und anschließend eine Inventur ansteht, bleibt unser Ladenegschäft vom 14.08.2018 bis zum 19.08.2018 geschlossen. Der Onlineshop wird weiter erreichbar sein, allerdings wird der letzte Versandtag für bezahlte Bestellungen der 10.08.2018 sein. Alle anderen Bestellungen können wir leider erst  ab dem 20.08.2018 versenden. Wir entschuldigen uns im Vorfeld für eventuelle Unanehmlichkeiten und sind ab dem 21.08.2018 wieder für euch da.
—————————————————–
As we take part at this years Bombtrack Groundwork and have to make a physical inventory our Shop stays closed from 14.08.2018 until 19.08.2018. The Onlineshop will be available, but we cant ship any goods in this time. The last day of sending out any payed orders will be 10.08.2018. We apologies for any inconvenience caused and will be back for you on 21.08.2018.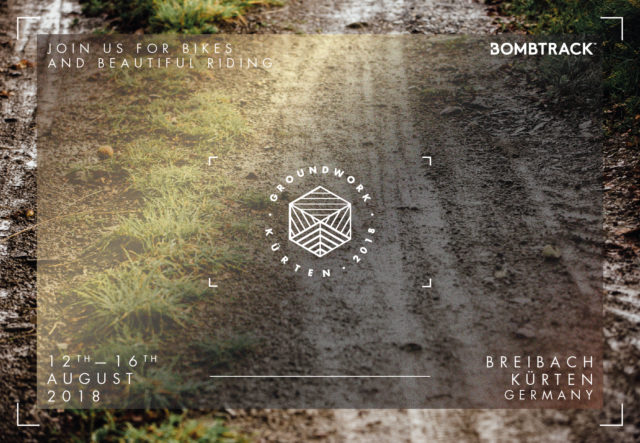 Cinelli – Tutto – Karsten
22. Juni 2018
As you know the Cinelli Tutto is a highly versatile ride. In that case we build it as daily ride with H+Son rims laced to a Paul Component Engineering rear hub and a Shutter dyno hub, Paul Component Engineering Canti Lever, schindelhauer bikes front rack and s smooth Kappstein GmbH & Co. KG drivetrain mounted to our Goldsprint OS classic crankset.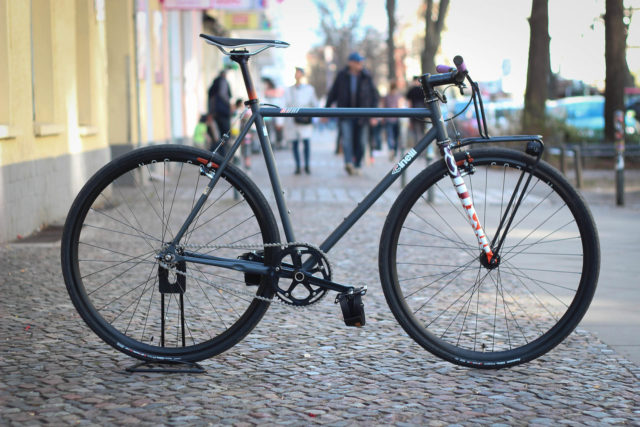 Wittson – Gravel Race
16. Juni 2018
If the road is not enough a bike like this could be the right choice.  Fully custom Wittson Custom Ti Cycles frame with Thru-Axle, internal housing and Fyxation Sparta Carbon fork with eyelets for anything cages. Exclusive wheels made with White Industries rear hub, H+Son Archetype rims and smooth Compass tyres. In the front there is a Schmidt Maschinenbau GmbH dynamo hub that powers the Sinewave Cycles Beacon light with USB charging option. White Industries crank and Force derailleur for the drivetrain, 3Tbike seatpost , stem and Superghiaia carbon handlebar. Stoping power by Hope Technology Ltd brakes. Check it out at our partner store www.thegentlejaunt.com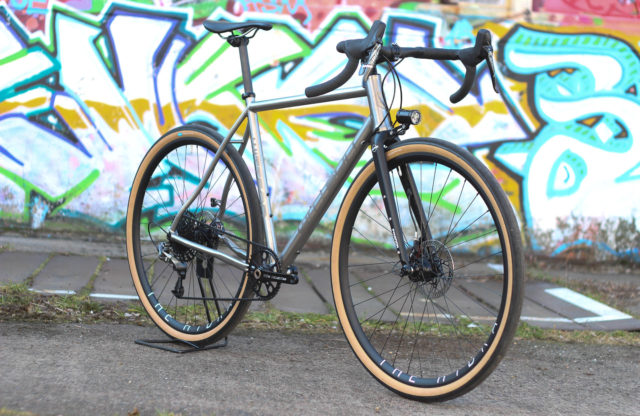 Fabrica Strada
15. Juni 2018
Here it is, a Fabrica Cycles Strada in his full beauty. Top notch craftmanship combined with superb parts. This fillet brazed Strada frame comes with all possible deatils and rides like a dream. Build with SRAM Force 22 groupset, Mavic wheelset with Compass, 3t stem and handlebar and Brooks England saddle. Visit us for a test ride and lets talk about your next Fabrica dream bike!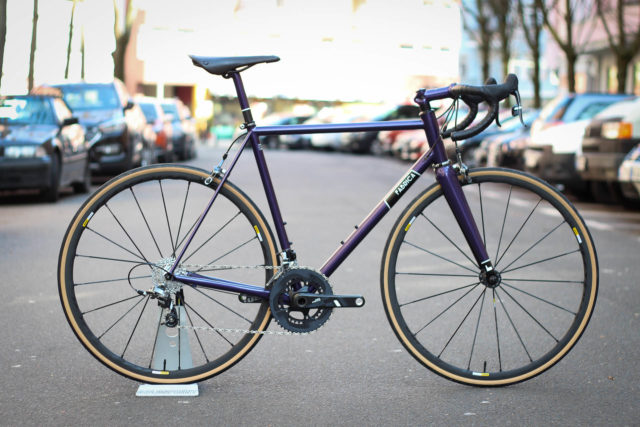 Schindelhauer – Hektor – Axel
12. Juni 2018
Awesome schindelhauer bikes Hektor Singlespeed we build for Axel a while ago. Possible you see that beauty around Bodensee from time to time.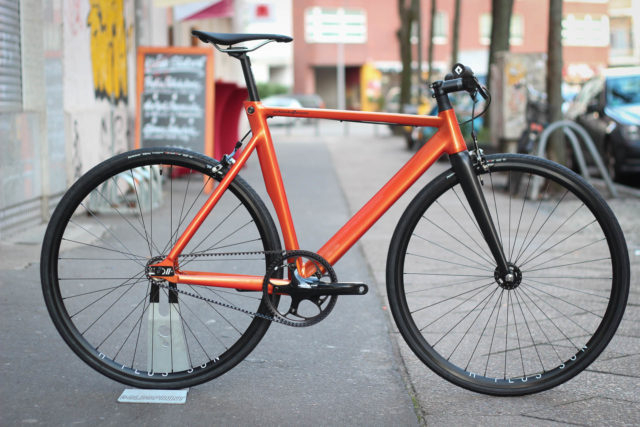 Wittson Illuminati
16. April 2018
What do you think about titanium bikes? We think its an awesome material for bike enthusiasts and lovers. Check out this beautiful custom Wittson Illiuminati road bike, maybe an inspiration for your next dream bike. Get in contact to plan this bike!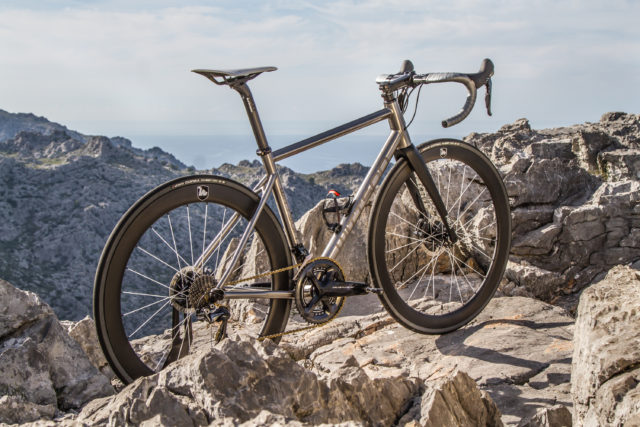 Goldsprint 13 Classic – Moritz
9. März 2018
Moritz got one of the last available G13 Classic frames a while ago. It was build up with H+SON Archetype, shiny Suzue track hubs, NITTO stem and seatpost, Slick Ridea brakelevers, Goldsprint track crank and Selle Flite saddle. Overall beauty!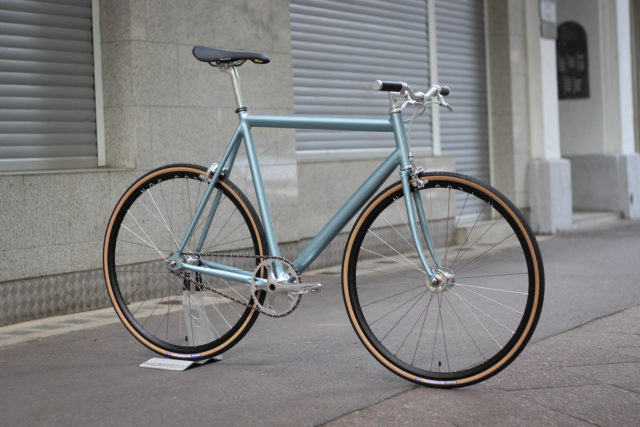 DT Swiss X Goldsprint Ultimate C50
16. Februar 2018
Patriks new racing wheelset ready for the next RAD RACE Fixed42 World Championships 2018 // Berlin Build with DT Swiss Track hubs, tubeless ready Goldsprint Ultimate C50 clincher rims, Sapim NV Laser spokes front and Race rear. Combined with a Kappstein GmbH & Co. KG track sprocket.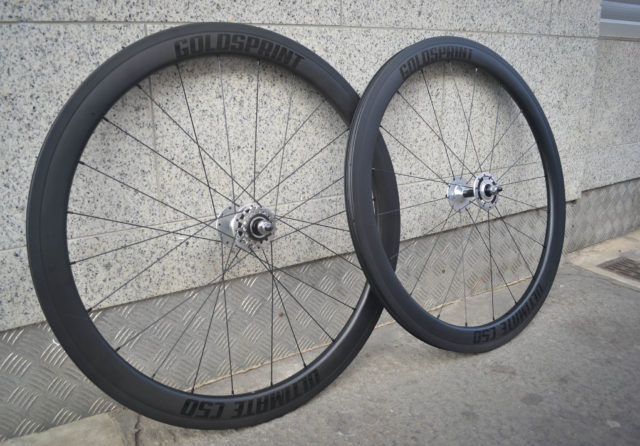 Bombtrack Hook 2 – 2018
10. Februar 2018
Next 2018 Bombtrack Bicycle Co. to introduce is the Hook 2. An excellent CX and gravel bike made of Columbus tubing, strong and durable yet light enough to perform. The last days of Preorder and our special APIDURA deal (get bags worth 150€ to every preorder) starting today.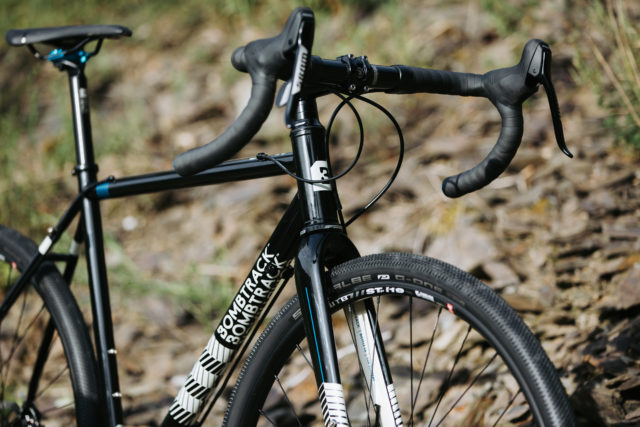 Dirty Boar 2017
5. Februar 2018
This video reminds us on how wet the 2017 Dirty Boar Gravel ride was.. and how awesome. Make sure to check the 2018 dates.