Leader 735 – Julius
28. Dezember 2015
For Julius we build this agressive Leader Bikes 735 with Brick Lane Bikes Notorious carbon rim in the rear and Notorious carbon seatpost with some nice red and white details.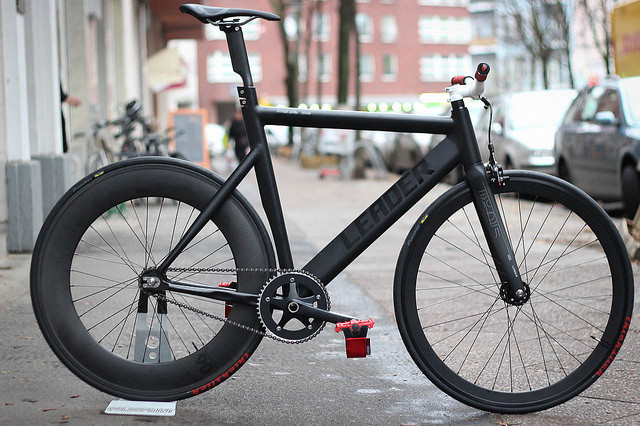 Cinelli Vigorelli – Monique
23. Dezember 2015
Monique was in charge taking care of getting a present for a good friend. This friend now owns this beautiful CINELLI Vigorelli with Aerospoke front wheel, Mavic Ellipse rear wheel, Cinelli and Goldsprint parts. Everyone needs friends like that!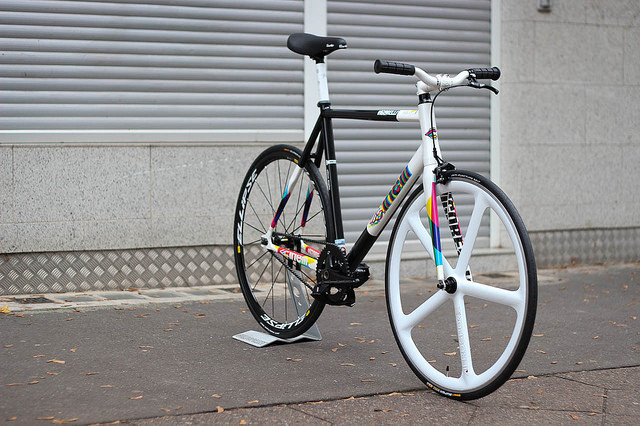 Christmas Opening Times
22. Dezember 2015
We wish everyone some nice christmas days and a happy new year. We will be here for you as following:
24.12: 11.30 – 15.30
25-28.12: closed
29-30.12: 13.00 – 20.00
31.12: 11.30 – 15.30
1.1: closed
2.1: back to normal
Christmas Bargain – Leader 725
17. Dezember 2015
Its nearly Christmas and we have a special present for everyone still searching for the right frameset. For a limited time we can offer you the Leader 725 frameset as special bargain…more details in our onlinestore!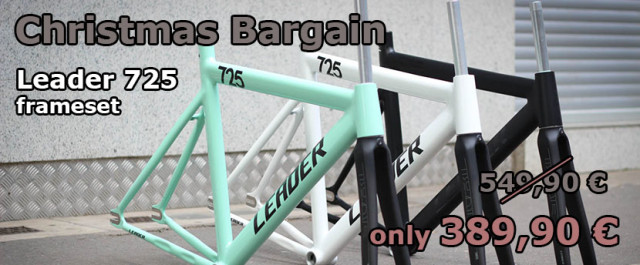 BLB Lo Pro – Sebastian
15. Dezember 2015
Matt black Brick Lane Bikes Lo Pro with Mavic Ellipse wheelset, BLB Eastwood handlebar and CNC front brake build for Sebastian.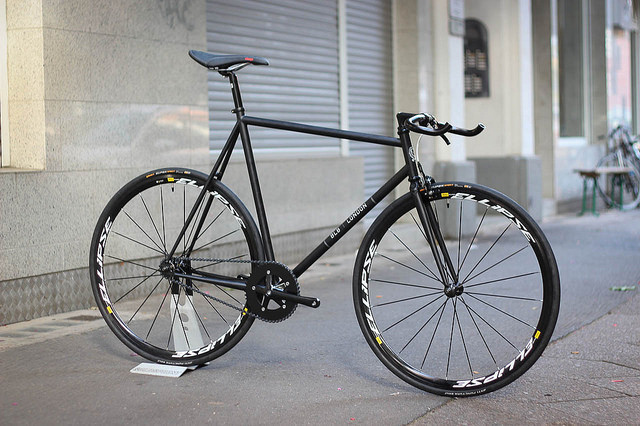 Leader 725 – Lucas
5. Dezember 2015
For Lucas we build this clean and nice sea foam Leader Bikes 725 with fixed gear setup with front brake.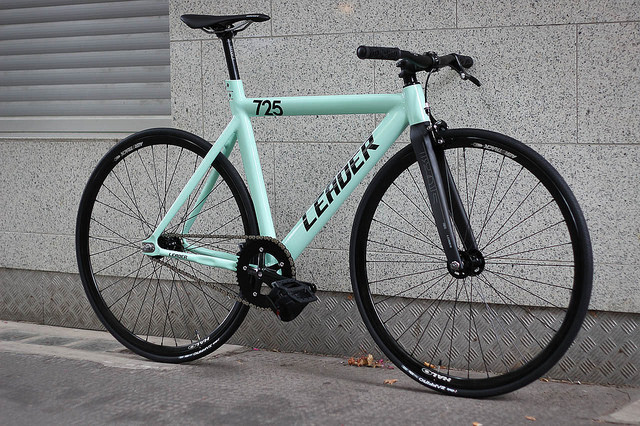 "Diamant" – Sebastian
1. Dezember 2015
Sebastian brought this Diamant branded Reynolds frameset to us and wanted to get a non classic all weather proof singlespeed bike. Thats what he got, all black parts for an agressive look with H+Son SL42 rims, Brick Lane Bikes Pista Vera crankset and full fenders.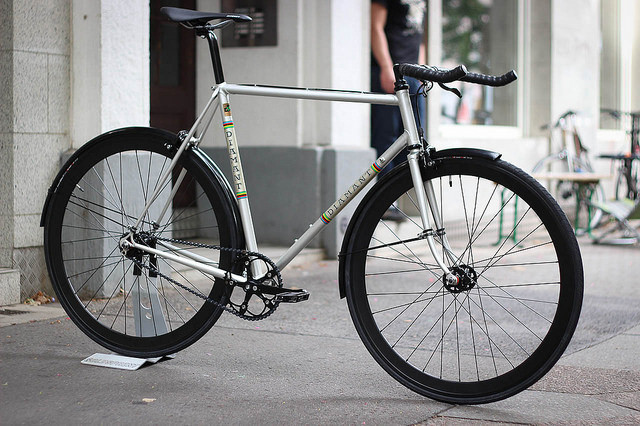 Bombtrack Arise 2016
30. November 2015
The brandnew 2016

The Arise 2016 from Bombtrack Bicycle Co. on Vimeo
Bombtrack Script 2016
25. November 2015
This week we will finally get the the 2016 Bombtrack Bicycle Co. bikes and we will introduce the new bikes to you the next days. Lets start with a renewed Script …

THE SCRIPT 2016 from Bombtrack Bicycle Co. on Vimeo
BLB Classic R – Jan
25. November 2015
Time for some steel again. Jans beautiful Brick Lane Bikes Classic R build up with H+Son TB14 rims, Goldsprint Classic Pista Crankset and Nitto Drop Bar..