Surly Cross-Check – Jacob
15. Juni 2022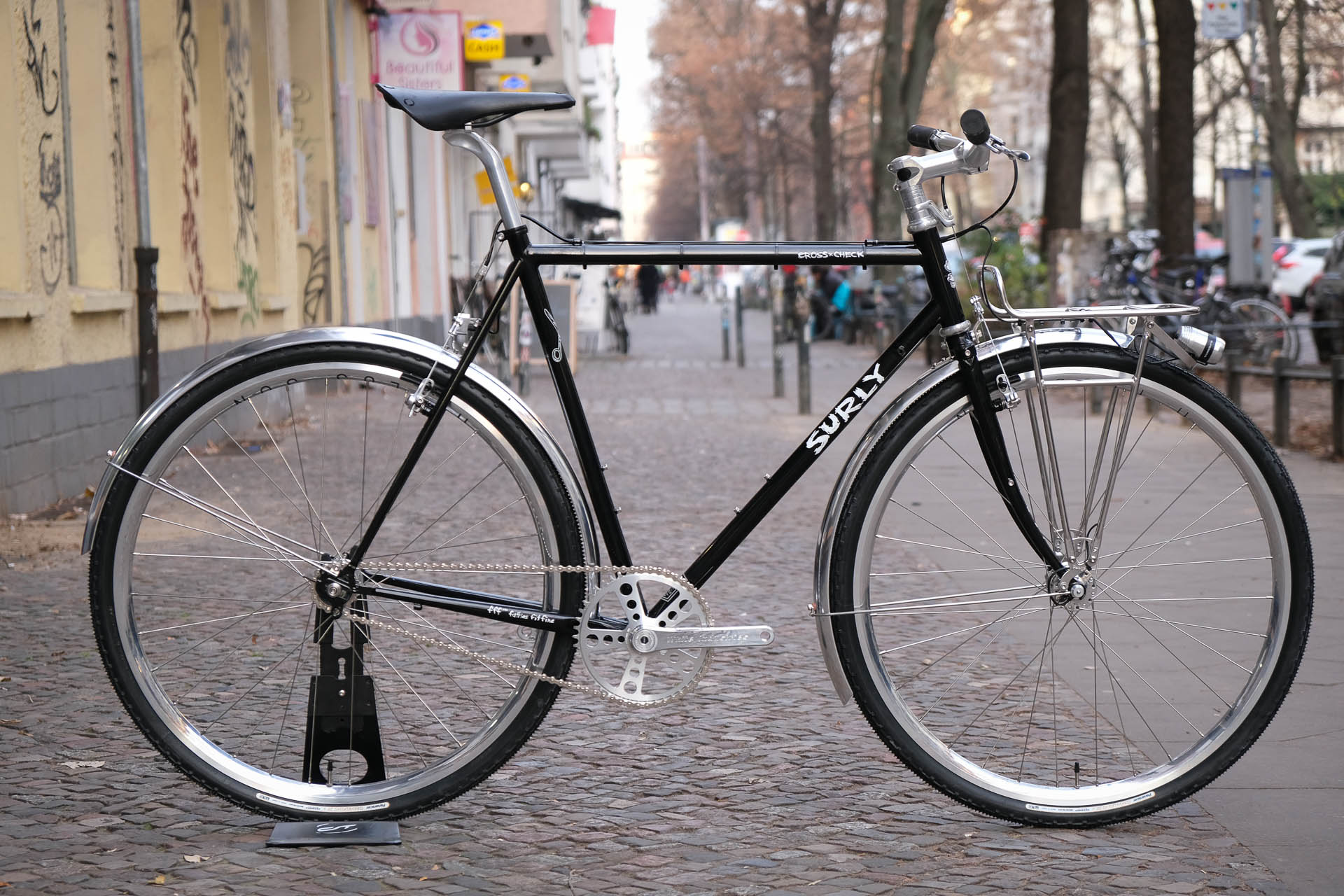 Going through the archives we found some custom gems that we havent shown you yet. For Jacob we made this awesome Surly Cross Check Singlespeed build with only the best: White Industries crankset, SON Dynamo and Surly Ultra New rear hub laced to H+SON Archetype rims, Chris King headset, Brooks cambium saddle on Velo Orange […]
MASH SF AC-2
17. Februar 2021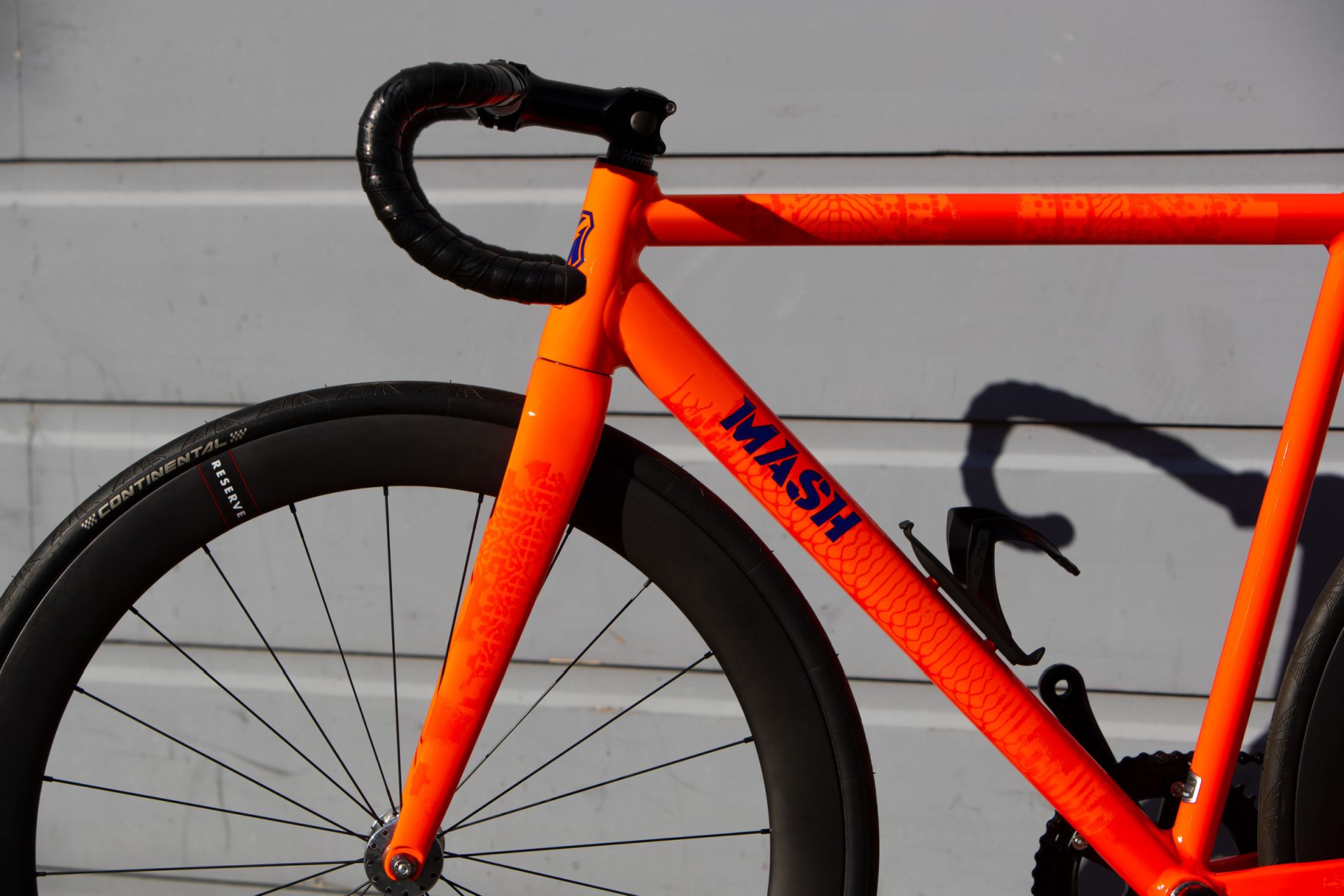 We are really sorry we kept you waiting for these beautiful @mashsf AC-2 framesets so long. But finally they are to arrive this week and all available stock will go online in our webshop on saturday evening. We dont offer any preorders before that exept you want a complete bike build by us. In that […]
Schindelhauer Hektor – Kevin
29. Oktober 2019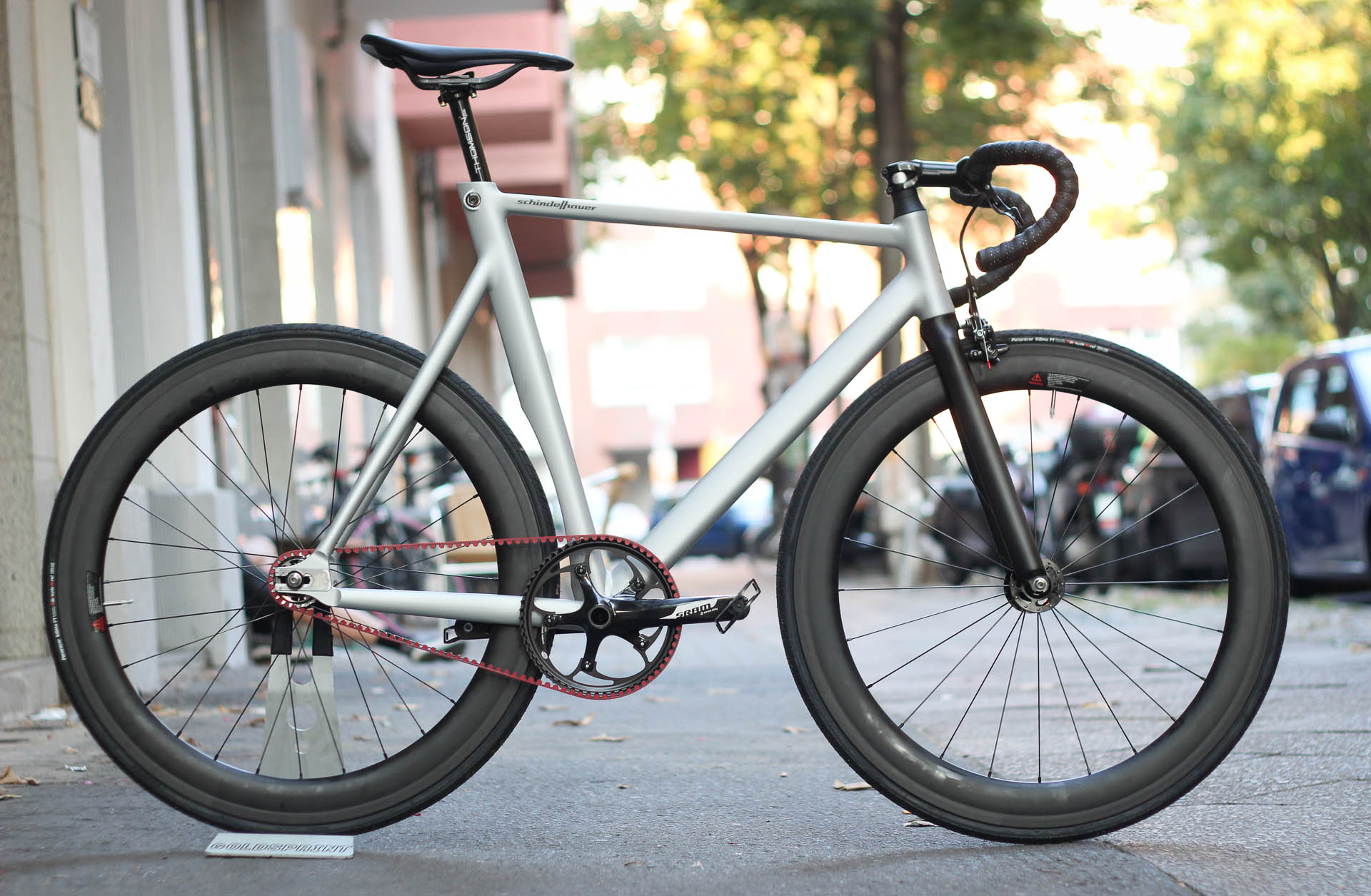 Another blast from the past we havent shown yet. Kevins Schindelhauer Hektor racing machine with Goldsprint C60 carbon rims, Ridea track hubs, Thomson seatpost and stem combined with 3t handlebar, red Gates Carbon drive, Schindelhauer pedals (who got some nice red Zlda straps later). Light and fast…
Cinelli Vigorelli – Daniel
7. Oktober 2019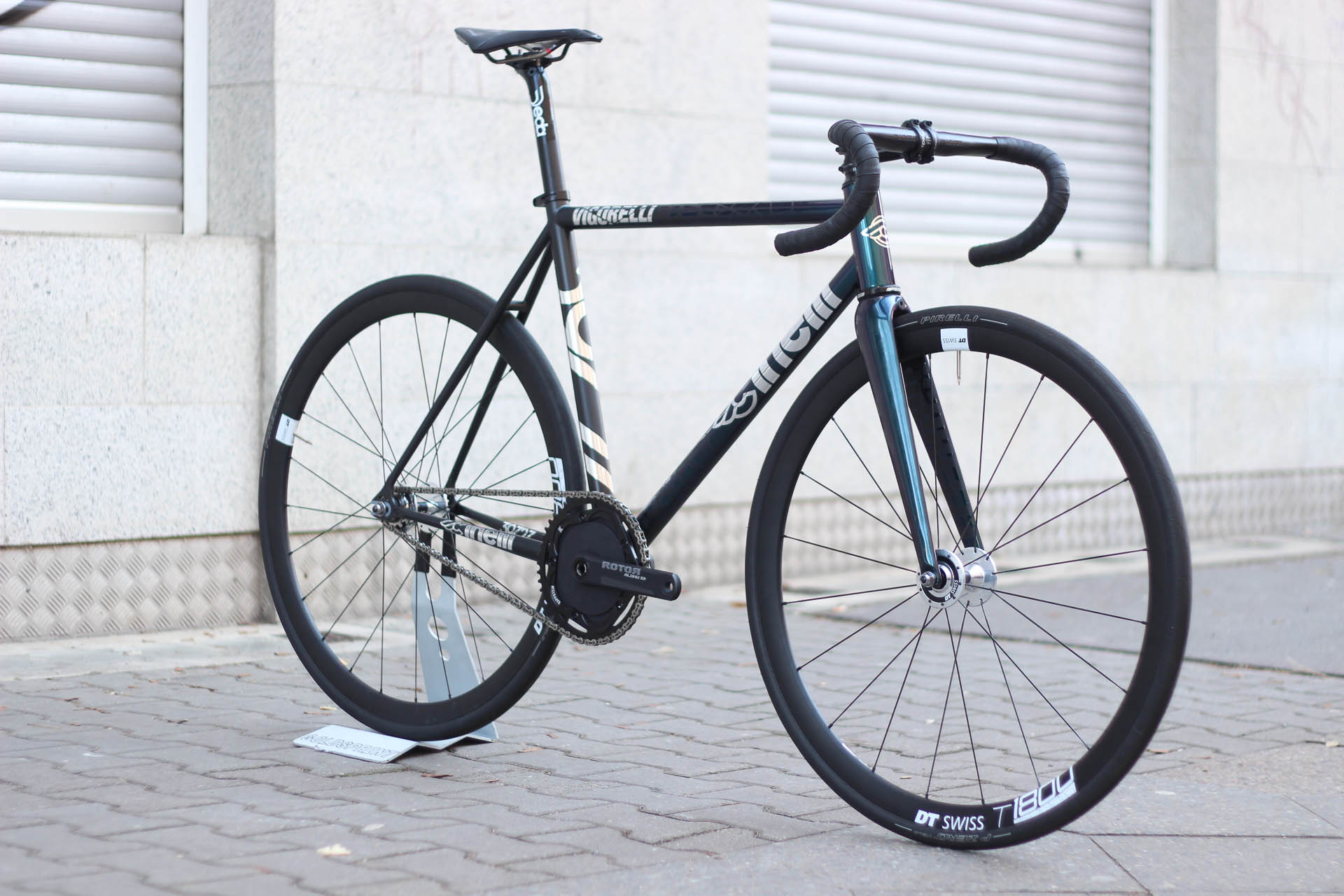 This awesome Cinelli Vigorelli was repainted and looks even better when you see it yourself. Build with DT Swiss T 1800 track wheels, Rotor track crankset with Kappstein chainring, Deda components and Pirelli racing tyres. What a beast!
Leader Renovatio – Alex
10. Februar 2015
Definitly one of the most underestimated frames this year. Patrick from Pedal Consumption made a great job on this frame. Stiff and agile and it is a perfect fit for me. "Passt zu mir wie der Arsch auf den Eimer" is something we would say in german. Build up with Phil low flange hubs laced to TB14 rims, SRAM Omnium, Thomson and Cinelli parts.
Breakbrake 17 Transfer – Kenny
19. August 2014
The last BB17 frameset of 2013 Transfer generation from our shop was assembled some time ago for Kenny. The bike was arranged with Mavic Ellipse wheels, a very stiff  Bombtrack crankset and Cinelli parts and straps.
Goldsprint Al Capone – Tim
12. August 2014
Tim was in need for a new frame after an accident and was happy to get his new, cutom coloured Goldsprint Al Capone track frameset build up by us.
Breakbrake 17 Transfer
5. August 2014
One of the first builds based on the new 2014 BB17 Transfer framesets.
Cinelli Mash Histogram 2014 – Christian
14. Juli 2014
This XXL Cinelli Histogram was build together for big boy Christian who had an eye on this frameset for a while. Paul Track hubs laced to BLB notorious 90mm carbon clincher, Syntace carbon seatpost and the remarkable front wheel are just some highlights.
Aventón Mataro -3t
11. Juli 2014
Very nice Aventon Mataro track bike with 3t carbon fork upgrade build up a week ago. Solid track and criterium setup with SRAM Omnium, Thomson parts and H+Son wheels.