Cinelli Vigorelli HSL – Ultimate
3. April 2017
Awesome CINELLI Vigorelli HSL with RIDEA Bicycle Components Track hubs and our Goldsprint Ultimate Carbon rims, crankset and parts.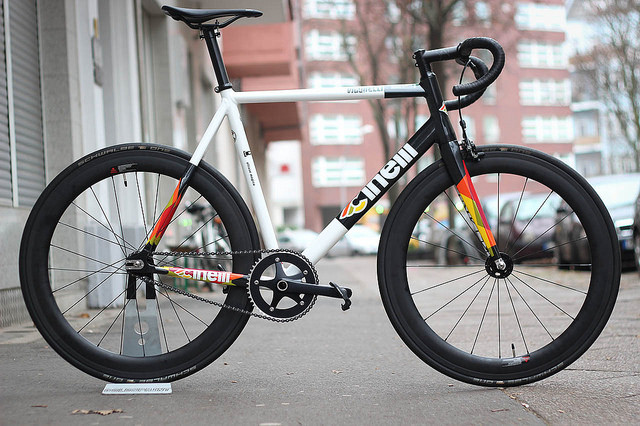 Bombtrack At Rad Race Last Man Standing
27. März 2017
Our friend Stefan Vis rocking the Rad Race Last Man standing (never without the sunglases though) and making it to a awesome third place on his Bombtrack Bicycle Co. Needle

BOMBTRACK AT RAD RACE'S "LAST MAN STANDING 2017", BERLIN from Bombtrack Bicycle Co.
on Vimeo
Kappstein drivetrain
17. März 2017
Florians new Kappstein drivetrain looks awesome with that Kappstein Ruphus chainring. Highest quality made in Germany.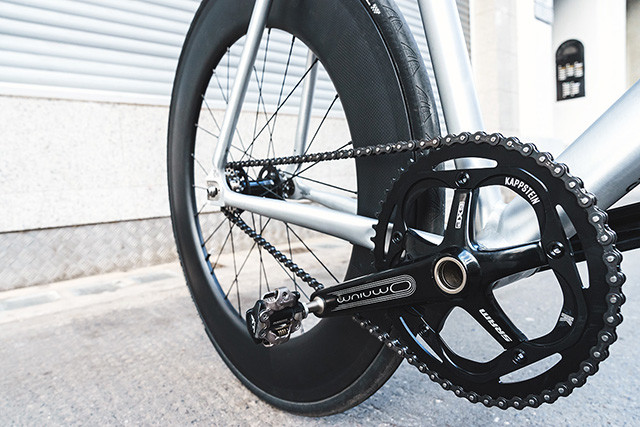 Tales On Tyres: Riding The Baja Divide
16. März 2017
Bombtrack Bicycle Co. just released an epic video about the experience Franzi and Jona made on the Baja Divide bikepacking adventure with their Bombtrack Beyond + bikes. Definitly worth looking!

Tales On Tyres: Riding The Baja Divide from Bombtrack Bicycle Co.
on Vimeo
Old Skool x New School – Tom Ritchey
30. Januar 2017
Learning from a legend! Damn nice event by The Bicycle Academy and legend Tom Ritchey itself in the middle of it, hanging out, teaching students and to build a bike with the young framebuilders that run the school in Somerset, England.

THE SCRIPT 2016 from The Bicycle Academy on Vimeo
Cinelli Special Sale!!!
17. Januar 2017
Sixdays Berlin are near and for all the track lovers out there we will have an extraordinary Cinelli frameset sale with up to 50% discount on Friday and Saturday. Only in our store!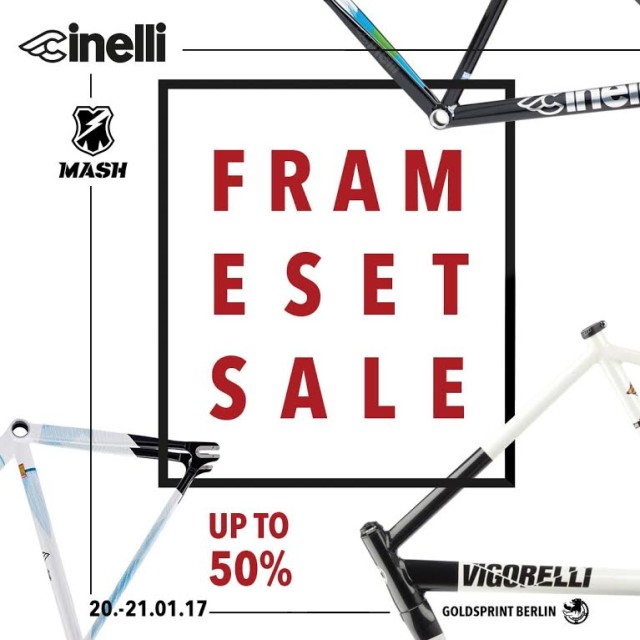 Brother Cycles Swift
11. Januar 2017
Small and agressive looking Brother Cycles Swift that we finished last year. With Halo Aerotrack wheels, Goldsprint Pista crankset and San Marco saddle.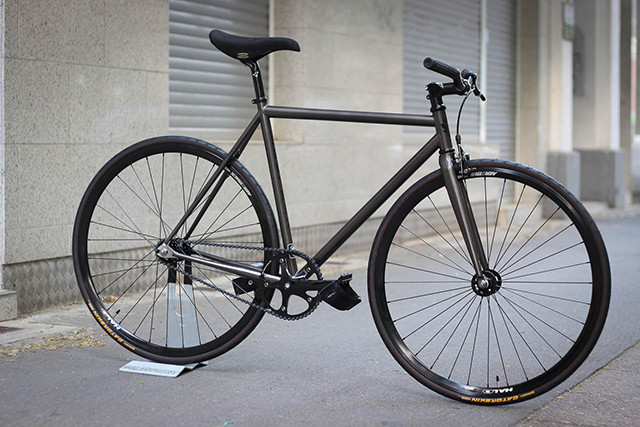 BLB Classic R – Gold
5. Januar 2017
Another all black BLB Classic R frameset with gold details from last year! With BLB Track hubs and H+SON SL42 rims with machined sidewall for use with brakes.