Shop closed on Saturday 31.08.2019
29. August 2019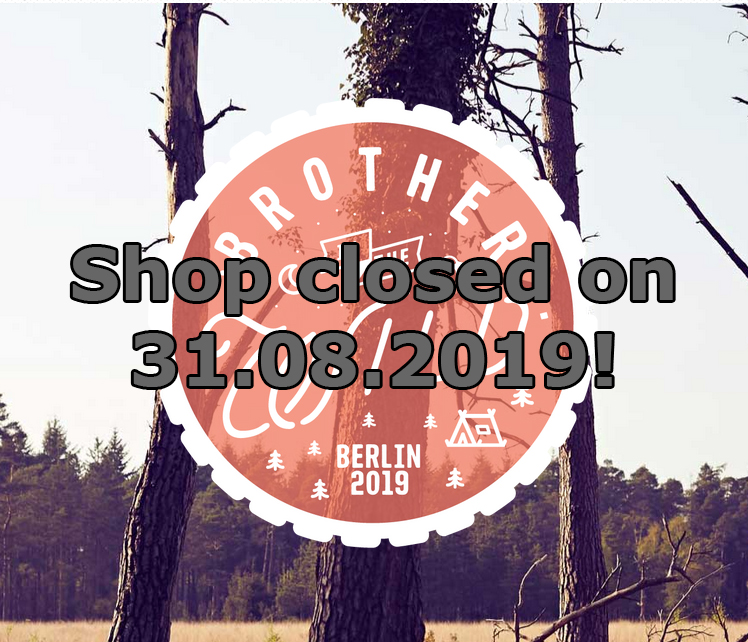 Sorry for the short notice, but we are low on staff right now and will have to close our shop on Saturday, 31.08.2019 due to the Brother in The Wild Berlin Event! We hope to see a lot of you at the Event ! Sorry for any inconvenience caused!
Brother Cycles Allday – Irina
7. August 2019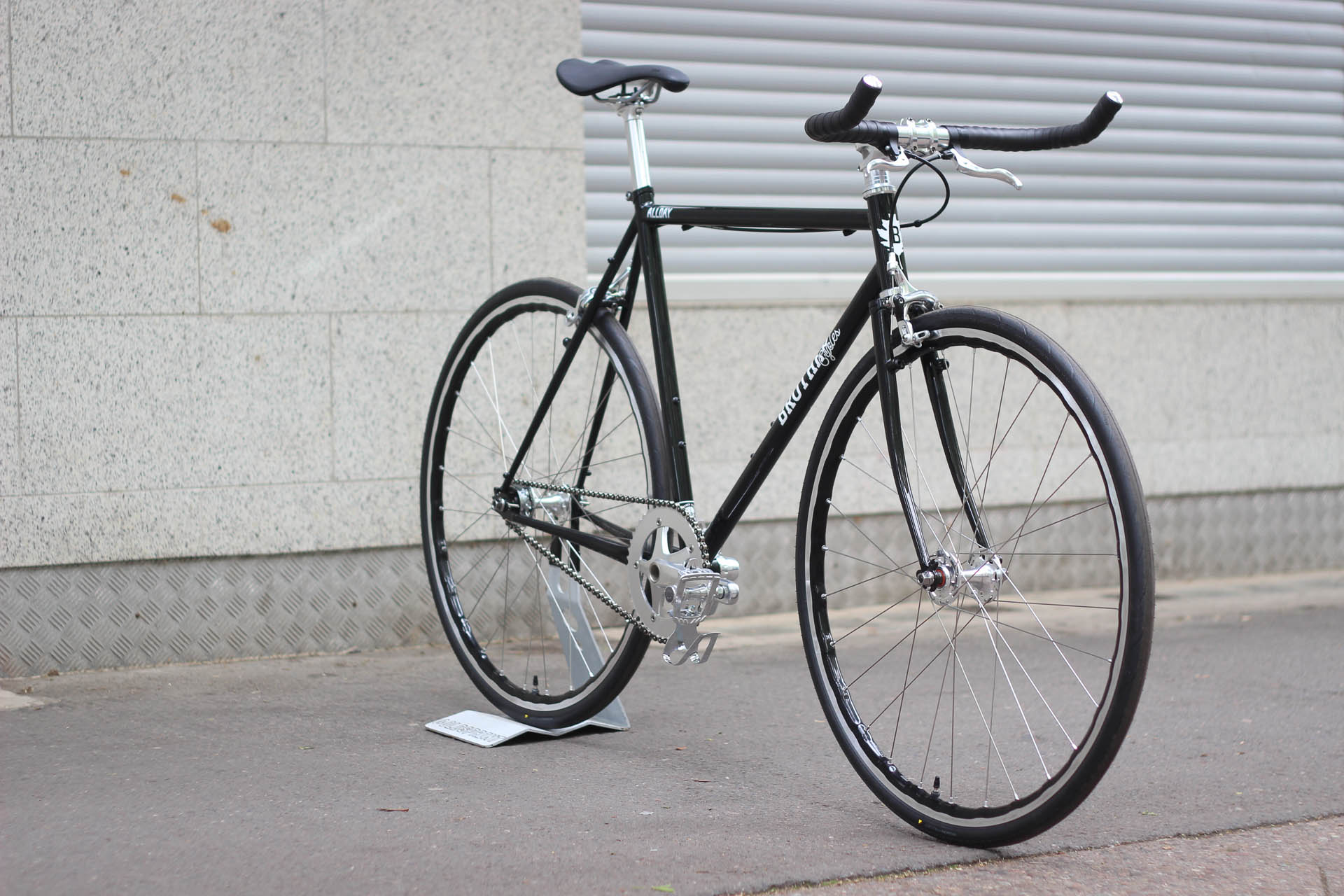 The new 2020 Brother Allday is as versatile as it is beautiful. With new canti studs giving more options for various builds from street to cyclocross. For Irina we made it a slick Singlespeed Bike with classic silver parts and Bullhorn bar to rush the streets of Berlin.
Brother In The Wild Berlin – 31.8 -1.9.2019
24. Juli 2019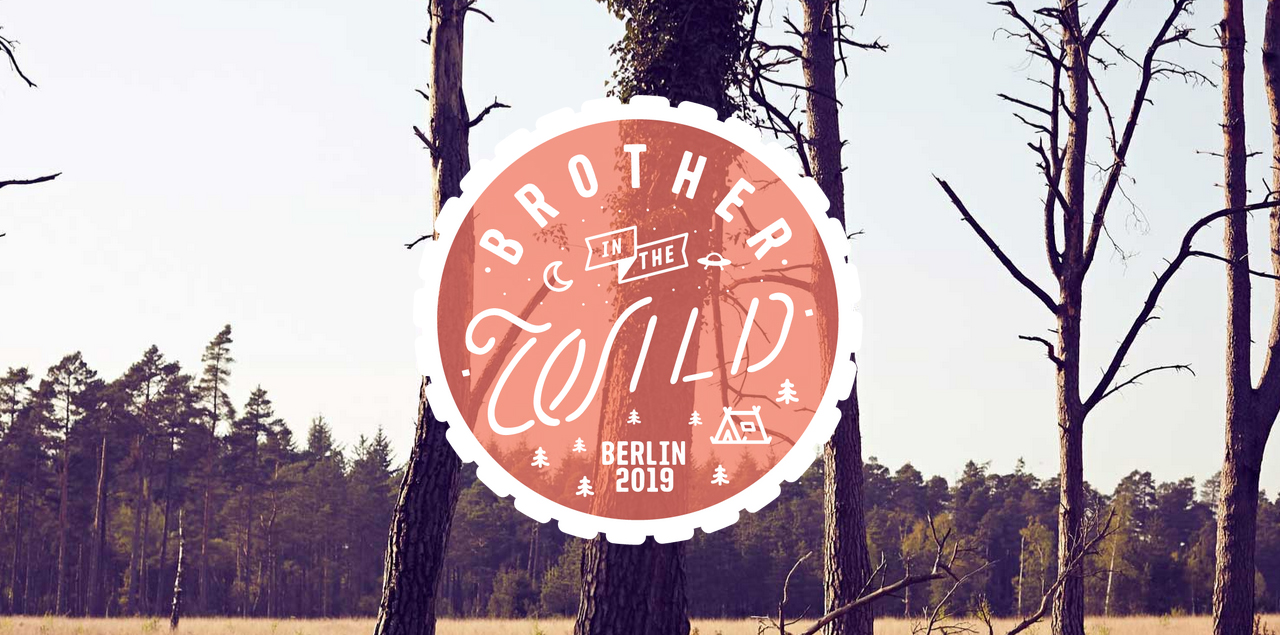 We're very excited to announce a new European Brother in the Wild date – this time The Gentle Jaunt is partnering with the good guys at Brother Cycles. The event will be a 2 day ride and 1 night campout starting and finishing at the Gentle Jaunt shop in Friedrichhain, Berlin. The route will take […]
CInelli Vigorelli Steel – Ralf
14. Juli 2019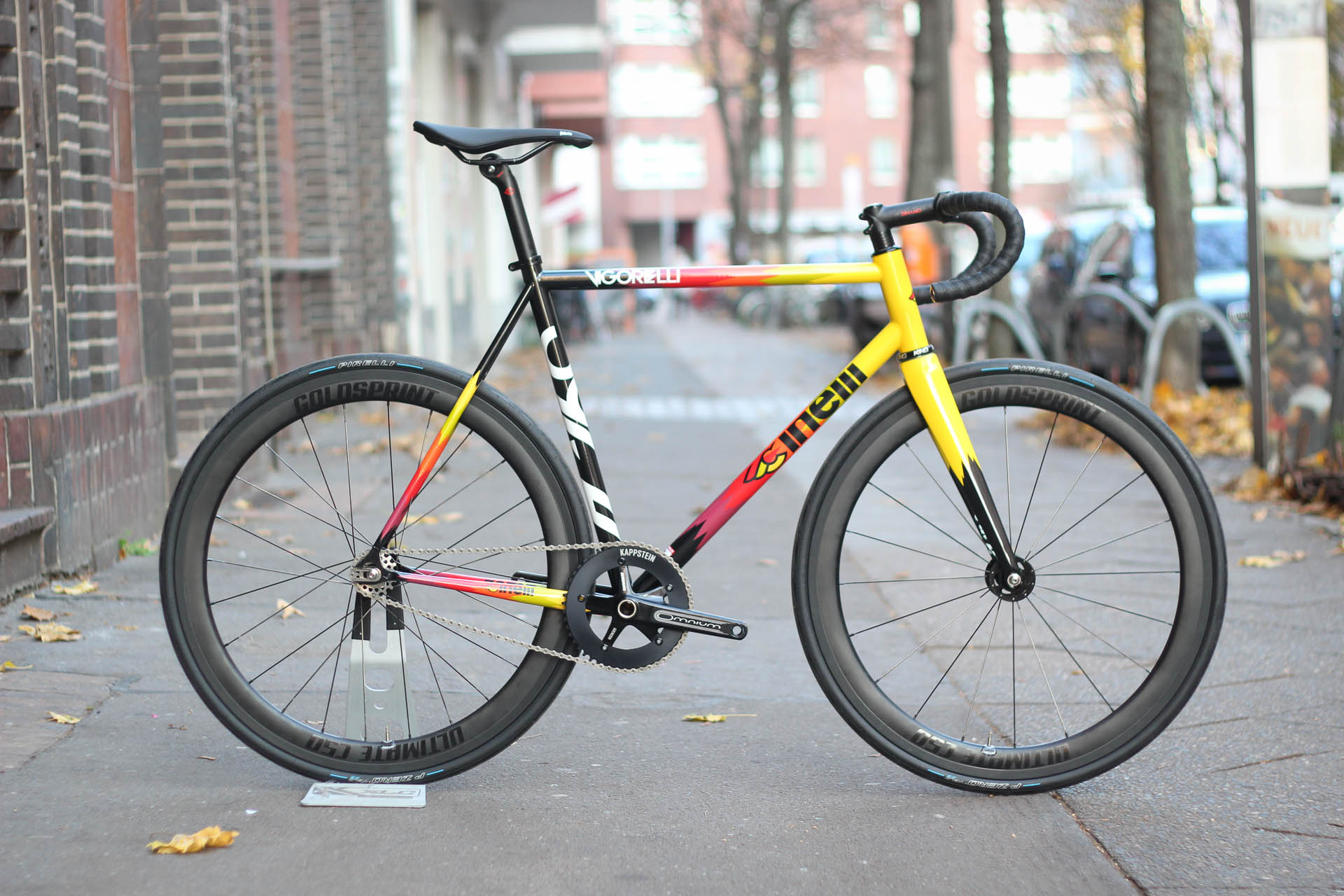 For the end of the weekend we have a real delicacy for you. This Cinelli Vigorelli Steelwe build for Ralf comes with top-notch parts that you would expect on a race machine like that. Lightweight wheels build in house with Goldsprint Ultimate Carbon clincher rims, Ridea Track hubs and SAPIM CX-Ray spokes with Pirelli Zero […]
Brother Cycles Swift – Vincenzo
28. Juni 2019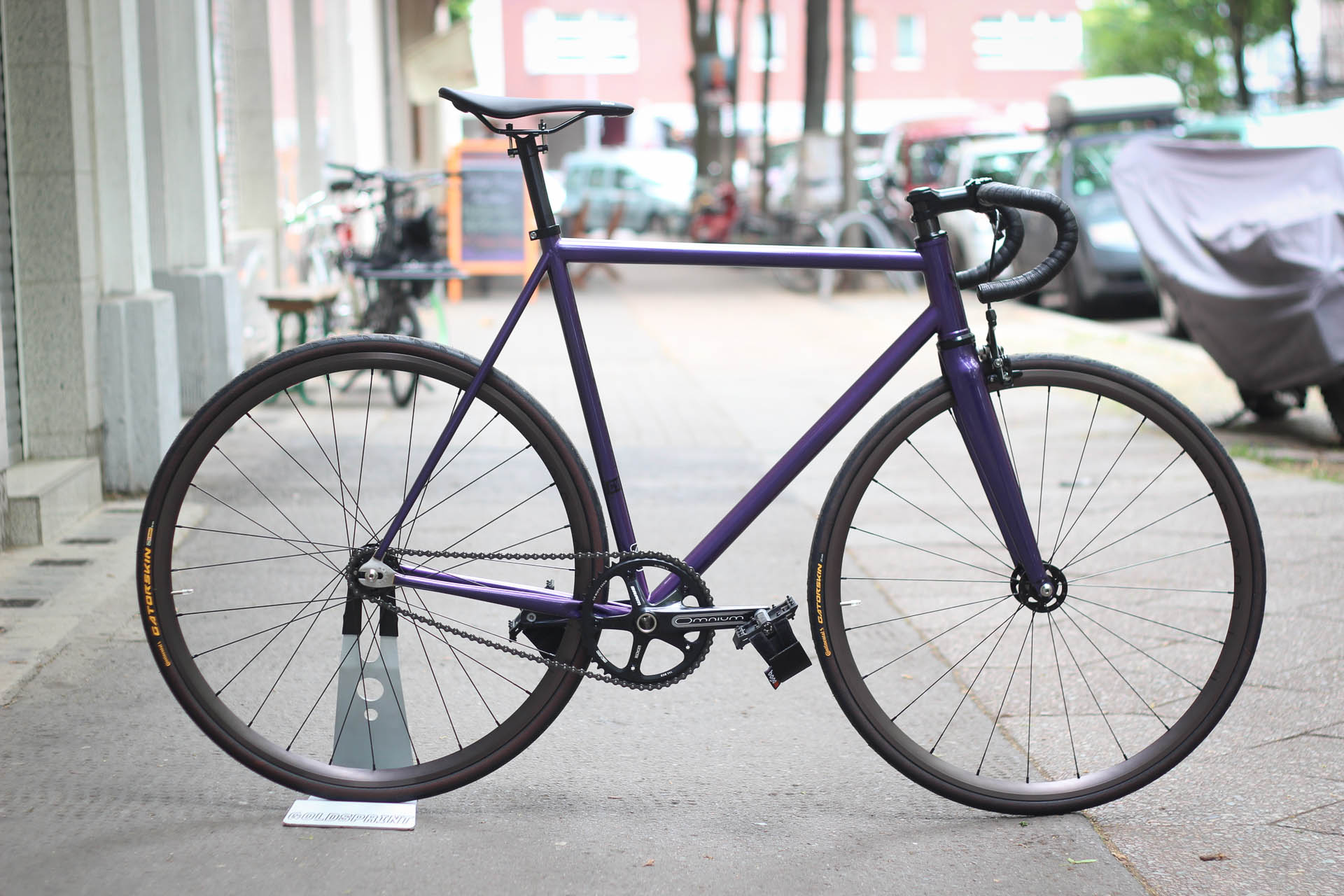 Here is the full photo set of Vincenzos beautiful and fast Brother Cycles Swift. Build with lightweight Ridea track hubs laced to 24h / 28h H+SON Archetype rims, SRAM Omnium track crank, Goldsprint Ultimate CNC machined stem and seatpost, Ritchey handlebar, Fabric saddle and Continental Gatorskin tyres.
Cinelli Gazzetta – Tobias
29. April 2019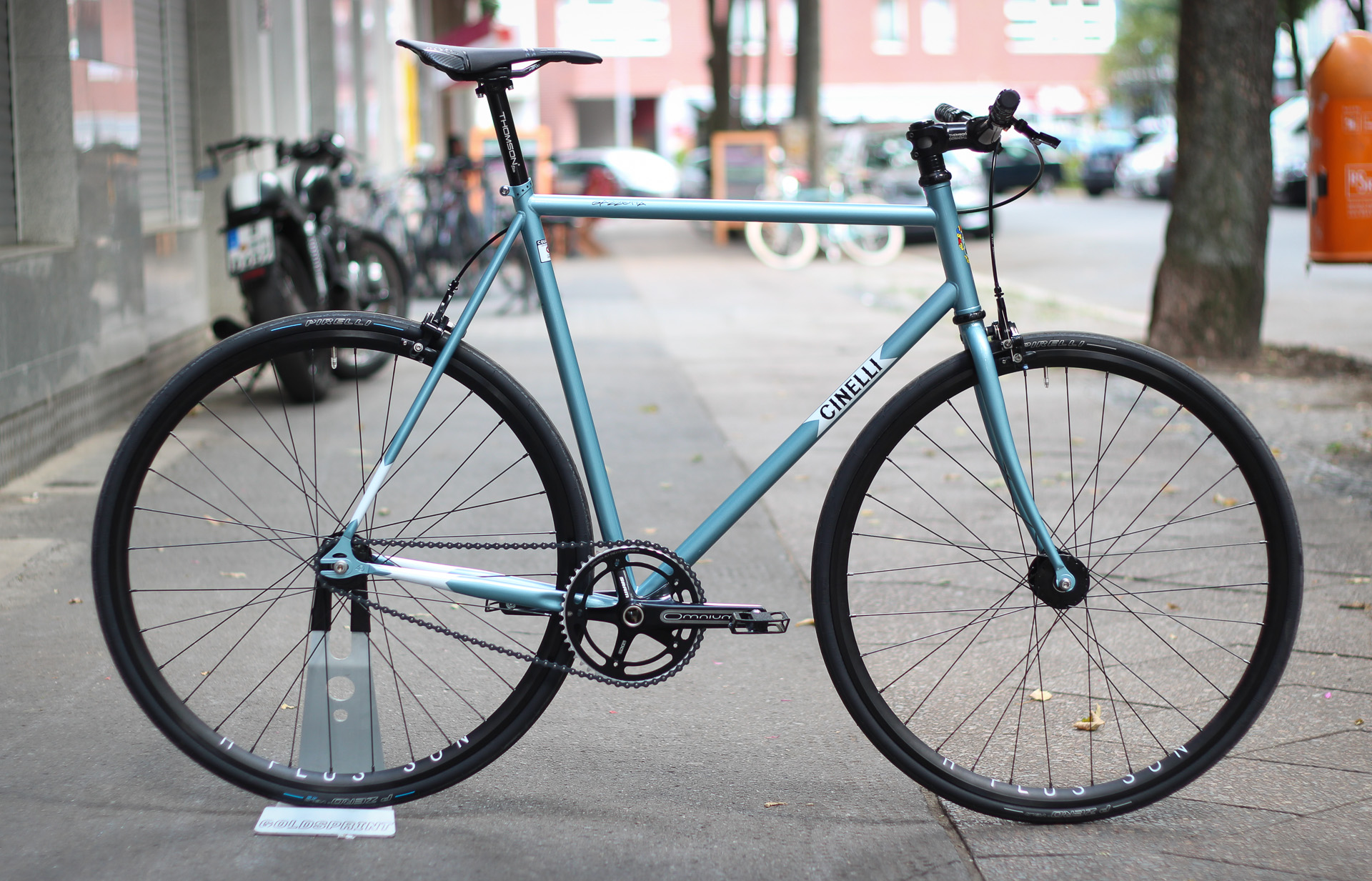 Hidden in our archives we forgot about this bike we build some month ago. But this Cinelli Gazzetta Singlespeed custom is way to nice to forget about it. It got nice handbuild wheels made with Phil Wood High Flange Track hubs, H+SON Archetype rims  and Sapim Race spokes. The drivetrain is completed with SRAM Omnium […]
Mash SF – Steel Steel – Josef
16. April 2019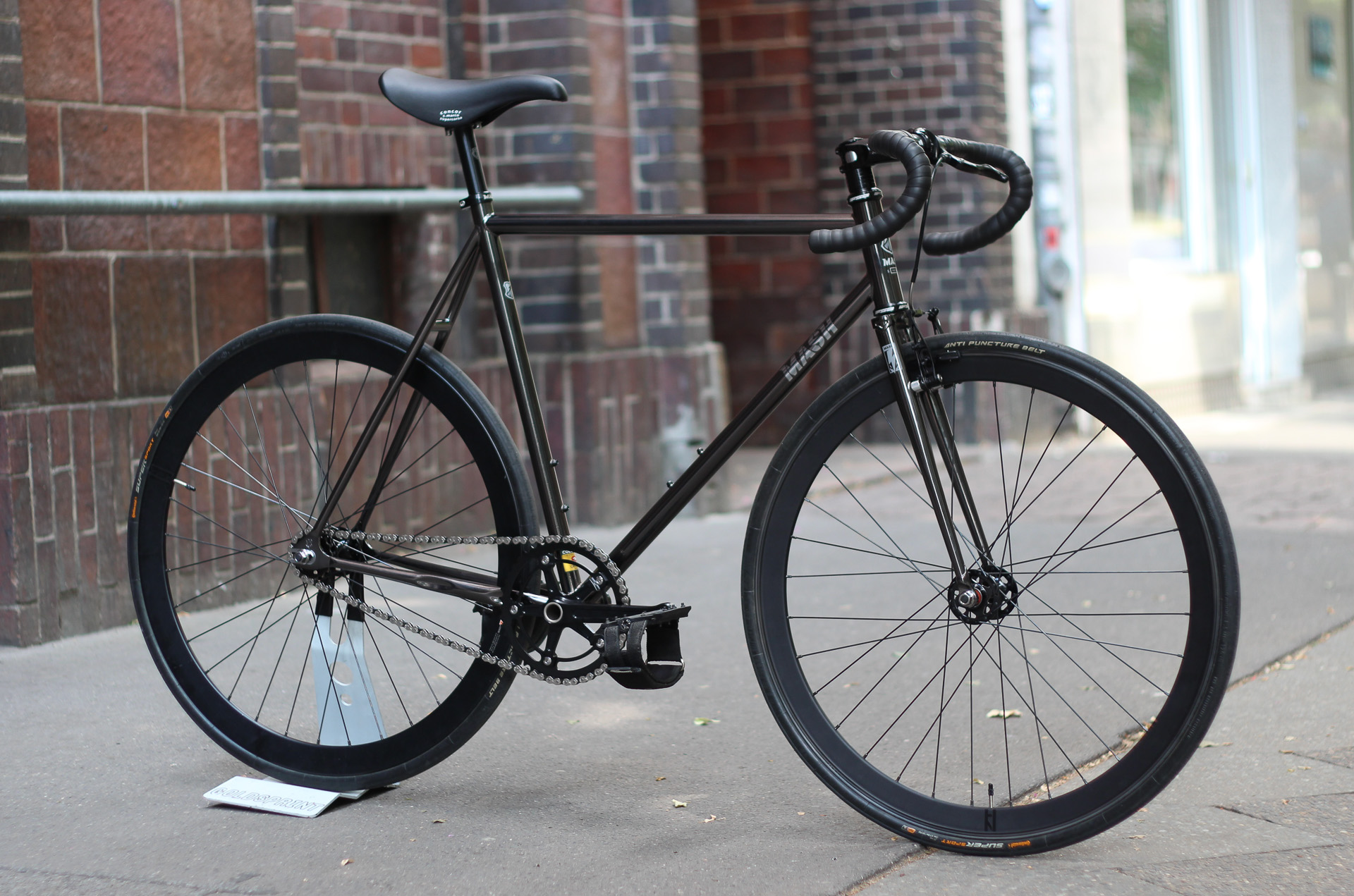 Some time ago Josef changed to a new MASH Sf Steel frameset and took over the H+SON SL42 / Formation Face wheelset we build for his bike before as well the Goldsprint CLassic OS crankset and most of the other parts as Thomson stem, BLB CNC Groove seatpost. Of course he needed some new brakes […]
Schindelhauer Hektor – Kevin
26. März 2019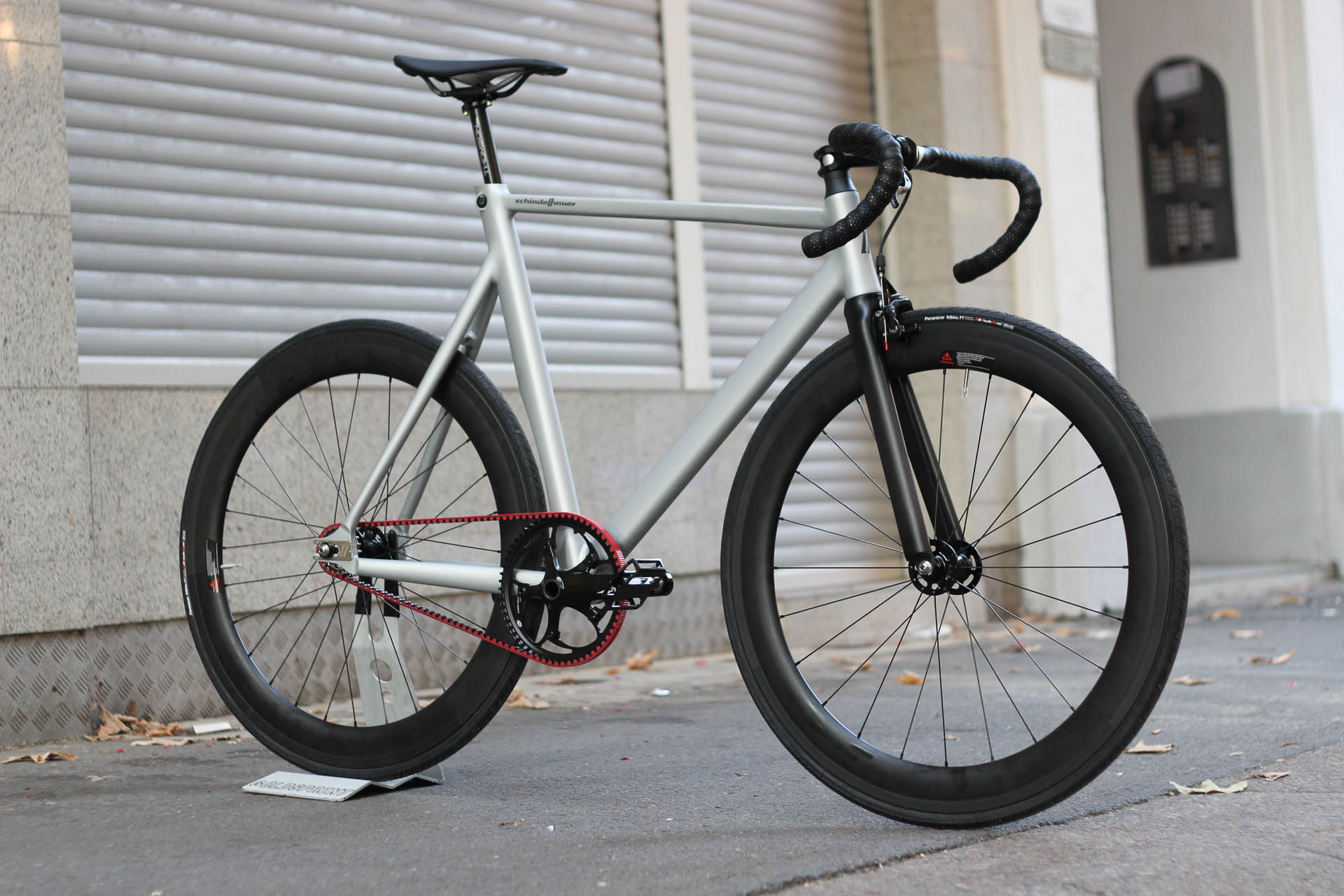 A Schindelhauer Hektor track frame that got the right treatment with Goldsprint Ultimate C60 Carbon clincher rims laced to light Ridea track hubs. Drivetrain is of courese Gates carbon drive. The seatpost and stem are beautifully CNC machined products by Thomson. Fabric saddle, 3t handlebar and Cinelli Caleido bar tape fit the bike perfectly.
Salsa Warbird – Alex
7. März 2019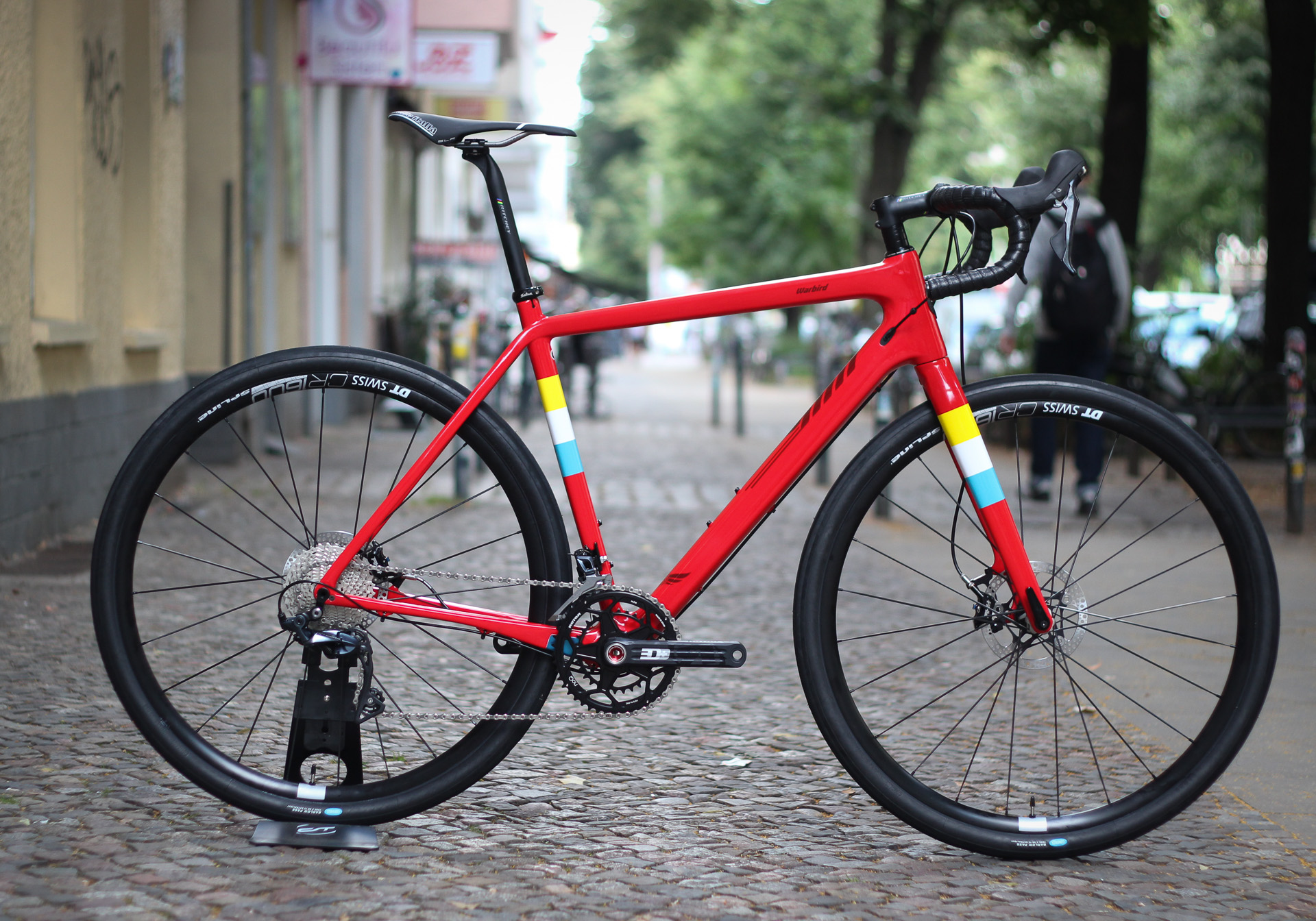 All sportive Salsa Cycles Warbird Gravel build with high end parts for Alex. Shimano-Road Ultegra rear and front derailleur, ROTOR Bike Components 3D+ crankset, hydraulic STIs combined with Hope Technology Ltd disc brakes and rotors. DT Swiss Swiss Spline CR 1600 wheelset with tubeless setup Compass (now Rene Herse) Barlow Pass tyres and RitcheyLogic WCS […]
Mash Work – Kai
28. Januar 2019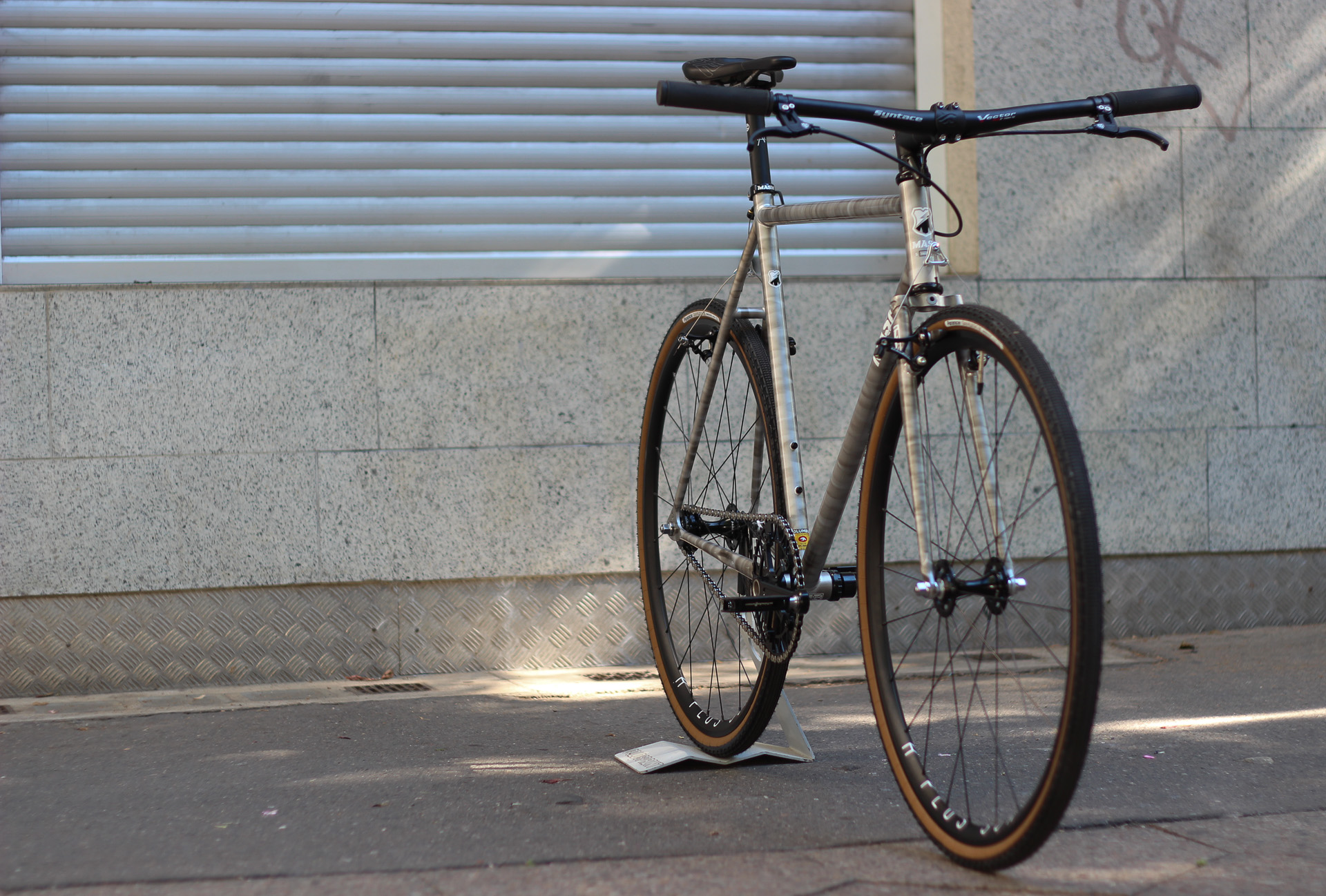 Another MASH SF Work singlespeed we build a while ago. Halow track hubs laced to H+SON Archteype rims with Panaracer Gravelking Sk tyres, Goldsprint crankset combined with Factory 5 Lattice chainring, black Cinelli parts and massive Syntace riser bar.